Smith & Sons Up and Running in Far North QLD!
Smith & Sons continues to grow their network of professional renovation builders with the Cairns franchise area now in operation.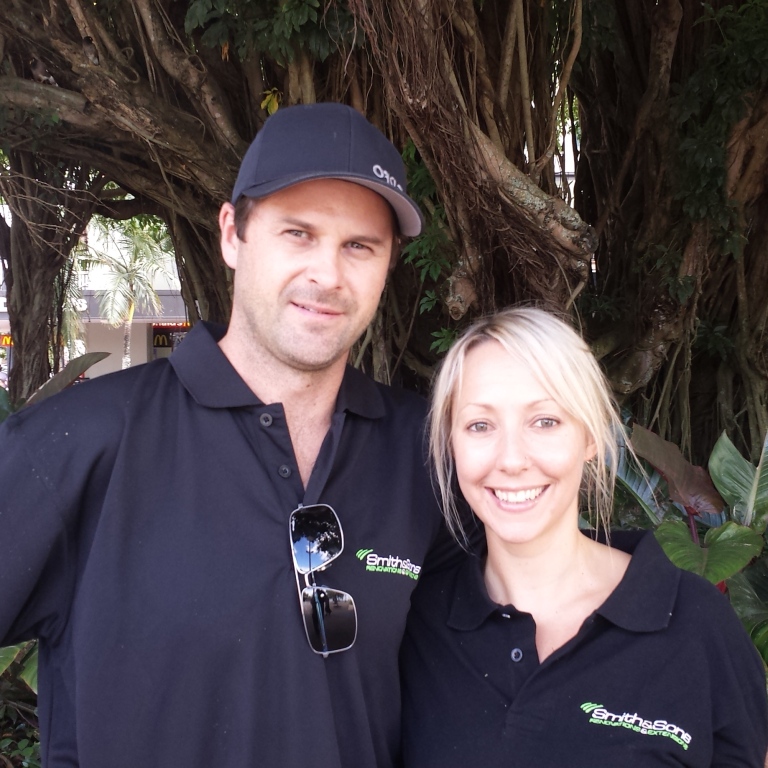 Damien and Anna Hyde, who have been living and building in the Cairns region for around 7 years, have recently joined the Smith & Sons fold.
"We just love the Cairns climate and lifestyle", said Damien when asked why they consider Cairns to be the place the live for them.
"Before I was in Cairns though, I travelled quite a bit with work. I was predominantly working on high end custom built residential projects. I gained a lot of experience in a variety of construction methods and techniques travelling and working all over Australia and the world."
"What I love about the industry is the challenges and satisfaction building brings. To be part of building people's dreams is just brilliant. I've been in the game about 20 years and still love it".
When they are not working, Damien and Anna enjoy all outdoor activities including mountain biking, wakeboarding, dirt biking, spear fishing, fishing, snowboarding (holidays), road cycling, AFL, road motorcycling, and camping. They are also a part of the Cairns Saints AFL Club.
"For me, one of the reasons I decided to join Smith & Sons Smith & Sons was I felt my skills from my former role, and experience from my 20 years in the building industry would mould perfectly with the Smith & Sons business model. My former role in the insurance repair industry was not where my passion lay, and the opportunities the Smith & Sons team could provide to me gave me a sense of being able to build people's dreams again whilst building my own business." Damien said.
"After meeting and speaking with members of the Smith & Sons Qld team, I was reassured that this was a great organisation to be a part of and this reinforced my decision to join the team. I am looking forward to see what the business can do."
Jeff Thompson, QLD Master Franchisee is very excited to have Damien and Anna on board.
"Cairns is one of the areas we targeted strongly late last year to find a great builder with excellent business aptitude, and Damien and Anna fit the bill perfectly. We can't wait to see them launch into a brilliant future with Smith & Sons".