Smith & Sons Mackay North Ready to Renovate!
Smith & Sons has expanded its operations further afield in Queensland with the addition of a Mackay franchise.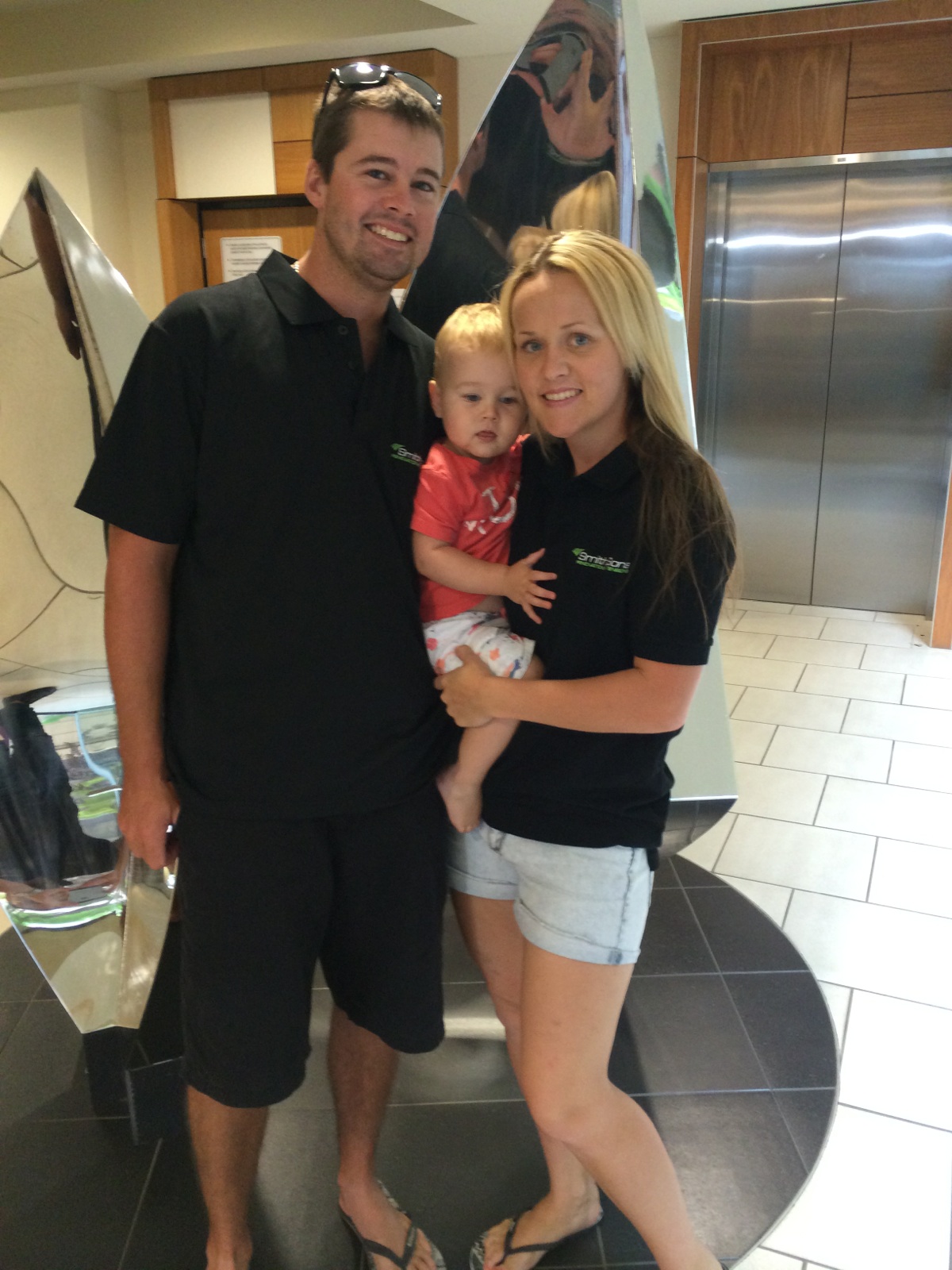 Local builders Brett & Leah Hargreaves have joined the Smith & Sons team and are looking forward to a bright future. Moving to Mackay a few years ago, Brett and Leah fell in love with Mackay.
"We moved to Mackay from country Wagga Wagga NSW in September 2009 so we have been here 5 years this year" Brett said.
"We love the climate- from the nice hot balmy summers to the beautiful but not too cold winters! Also the laid back relaxed atmosphere that is Queensland".
"Since moving to Mackay in 2009 I have worked in all aspects of the industry from huge commercial projects, to renovations, extensions, patios, decks and new homes. So I have a good understanding of the cyclonic ratings etc required for North QLD."
Brett loves building – and this passion shows in the results of his work.
"I love the rewarding feeling of being able to actually physically see a visual result at the completion of a job. It's not like some occupations where what you are working on looks the same as it did when you started, being able to see an improvement and a satisfied customer is the best part of my job!"
Outside of work, Brett Leah and little Nate love spend a lot of time outdoors, socialising- BBQs and catch up with friends and going to the beach. Plus Brett has a love for motocross which he hopes to re-indulge in one day!
Brett knew he was onto a great thing when heard about Smith & Sons.
"Smith and Sons was perfect for us as we wanted to be able to have our hands on such professional advertising and marketing material. Also, gaining access to a fully integrated building software package is going to allow us to spend more time together as a family and doing the things that we love! Also, we really want to grow a successful business so that we have a legacy to leave for our children and future grandchildren. Everyone we have met so far has been so friendly, positive and passionate about Smithys and we are very excited to be part of the family!"
Jeff Thompson, Master Franchisee for Smith & Sons Queensland is overjoyed with the new additions to the team.
"Brett and Leah are down to earth, honest people who are great builders and love seeing a great result from their work. We couldn't be happier with these guys representing the brand in Mackay and know they will do very well!"