Castle Hill Smith & Sons Swings into Action!
Enlarging it's already expansive network of franchises in Sydney, Smith & Sons have added a new member to the team in Castle Hill.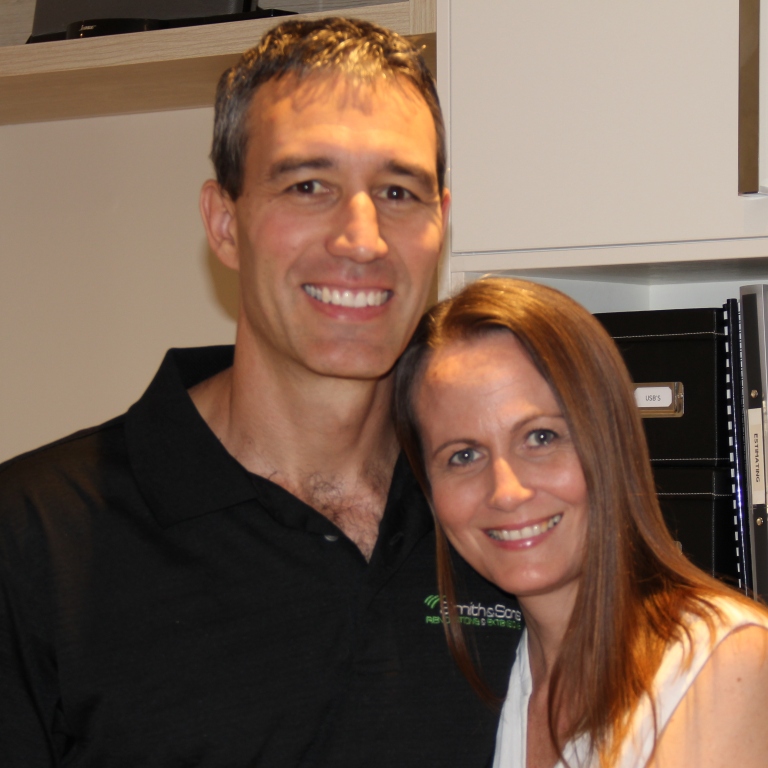 Warwick Wright, an accomplished builder in his own right, took on the Smith & Sons franchise late last year. Warwick is married to Kim, and they have two children.
"What I really love about the Castle Hill area is being close to my family and friends, and it is a family friendly place which is a fantastic environment to raise the kids", Warwick said.
"We had a few years up on the Sunshine Coast in Queensland, but moved back to Castle Hill in 2006".
Warwick has been in the building game for over 25 years, starting out as a contract carpenter and moving into a supervisory with an attic conversion company. He then moved in to project management in a commercial and fit-out company.
"What I love about the building game is that I get to solve problems for people, and create great spaces for them that they really enjoy", Warwick mentioned.
When he's not at work, he enjoys boatbuilding, sports and touring the local parks and playgrounds with the family looking for the best spots for the kids to play!
When asked why he looked into joining Smith & Sons, Warwick said "I had always wanted to run my own business, but lack of knowledge in marketing and finding work really held me back. I saw excellent value in the Smith & Sons Model in branding, plus tired and tested systems. I see this as a winning combination!"
Mark McNulty, Master Franchisee for Smith & Sons Sydney North, is very excited about the future for Warwick and Castle Hill.
"When searching for the franchise owner of Smith & Sons Castle Hill, it was clear to me the region required a builder who had experience in all types of construction from alterations and additions, Second Story and have the detail to attend to the high end market found in this region."
"What I liked about Warwick the most, outside having all of the experience outlined above, Warwick has strong family values and that is an attribute very important to the Smith & Sons Sydney North Team."
"I look forward to working alongside both Warwick and Kim as they take on this new direction in their lives."