7 Preparation Tips For Your Renovation Project
Posted on

October 4, 2016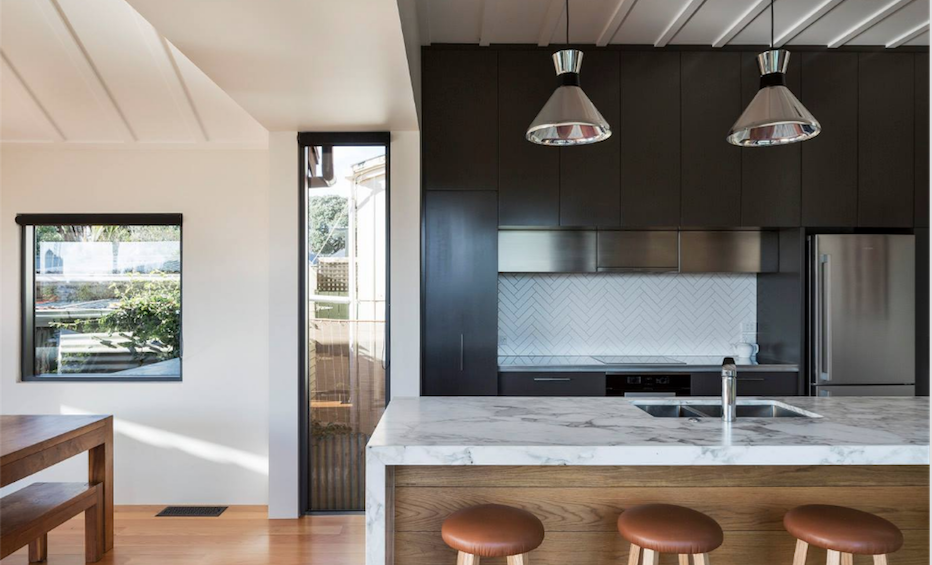 There's so much to think about when you undertake a renovation project. It takes serious
planning and preparation – but the satisfaction of creating a space that's completely bespoke for you and
your family makes it so worth it! These tips will serve as a great starting point for those about to start this
adventure.
---
1. PLANNING
The time you spend up front planning, researching, looking at ideas, designs and products will save you
even more time and money later. It's better to invest more time at this stage rather than rushing things and
having regrets. Consult with professionals, like Smith & Sons early on in your
planning process – we will bring imagination, experience and knowledge to your project so that it's the
very best it can be – and we can provide advice on how to create the spaces you want within your budget.
Once your plans are full drafted, chat with trusted friends or family who have gone through
a build or reno experience. A good friend knows how you and your family live and will be able to assess
the plans from an objective, practical point of view.
Try to be as thorough as possible in your planning – and you'll thank yourself later.
---
2. BUDGETING
Before you even start any designs, make sure your dreams and your budget are compatible. Always be
clear on the "must haves" versus the "maybes" when budgeting for your new build or renovation. As a
rule, invest in the essentials, the things you use every day that are integral to the house. The design of the
home or renovation, quality construction, flooring and the kitchen are key to invest in, while splurges like a
special cladding, underfloor heating or a rain-shower can be adjusted when the final costings are
complete. For a big project, always use a professional to cost up the job – a final "working" budget should
be developed once your designs are finished and you have completed the cost estimating process with
your project manager or building contractor.
Tip: make sure that you tack on at least an extra 20% for those inevitable issues or splurges that will
happen along the way.
And don't let television makeover shows set your time or budget expectations – it almost never represents
reality!
---
3. HAVE A VISION AND COMMIT TO IT
Be really clear of the look and style of your finished home or space – it will make all the decisions along
the way so much easier. Pull images from magazines, scour Pinterest and Houzz, visit showrooms, take lots
of pictures of looks that you love – you'll start to see a clear style emerging. Refine the images to form a
reference for your project – and refer back to them for inspiration and to keep you on track! And if you are
overwhelmed, find a designer who can help clarify a vision for you.
It's also better for your budget, your sanity and your relationships with tradespeople if you have selected
finishes and fittings before the project begins.
---
4. DON'T STRESS ABOUT TRENDS
Trends are for accessorising, not for the design. Remember that trends come and go – but you're
investing for the long term. A good rule of thumb is to aim for a high-quality job in a classic style. You
won't regret quality construction and finishes. Classic never has to be boring – but future proof your
project by aiming for a timeless design.
---
5. CALL THE PROFESSIONALS
Even if it's a relatively small renovation, consult a professional. Pros like Smith & Sons know their stuff – how to work within
and maximise your budget, how to avoid costly mistakes, advice on the project and a wealth of insiders'
information. Your builder is a key partner – you need a team you can totally trust. Word of mouth is a
great way to find the best team. And remember to get more than one referral before you commit – and
actually make contact and speak with these past clients if at all possible.
---
6. BE PRESENT
Try to visit the site every so often, even if you're not living there. The smallest detail to a builder could be
a big detail to you! Queries will come up and you need to be there to respond to them and make
decisions.
---
7. AND REMEMBER TO HAVE FUN!
There's nothing more rewarding than watching your dream become a reality! So enjoy the process – the
good and the challenging – and look forward to the days ahead when the work is complete and you can
enjoy the results of all your hard work.