Spotlight on Splashbacks: 2021 Trends
When planning a kitchen renovation, there are many important decisions to be made including which splashback will best suit your space and style. In this blog, we outline some popular choices among our clients to help inspire you.
Kit Kat Mosaic Tiles
Kit Kat mosaic tiles are a popular choice among home renovators in 2021 for kitchen splashbacks, laundries and bathrooms. Characterised by their long, thin shape, these tiles create visual impact in a modern scheme. Choose matching grout for a subtle look or enhance the shape of the tile and create a more dramatic look with contrasting grout.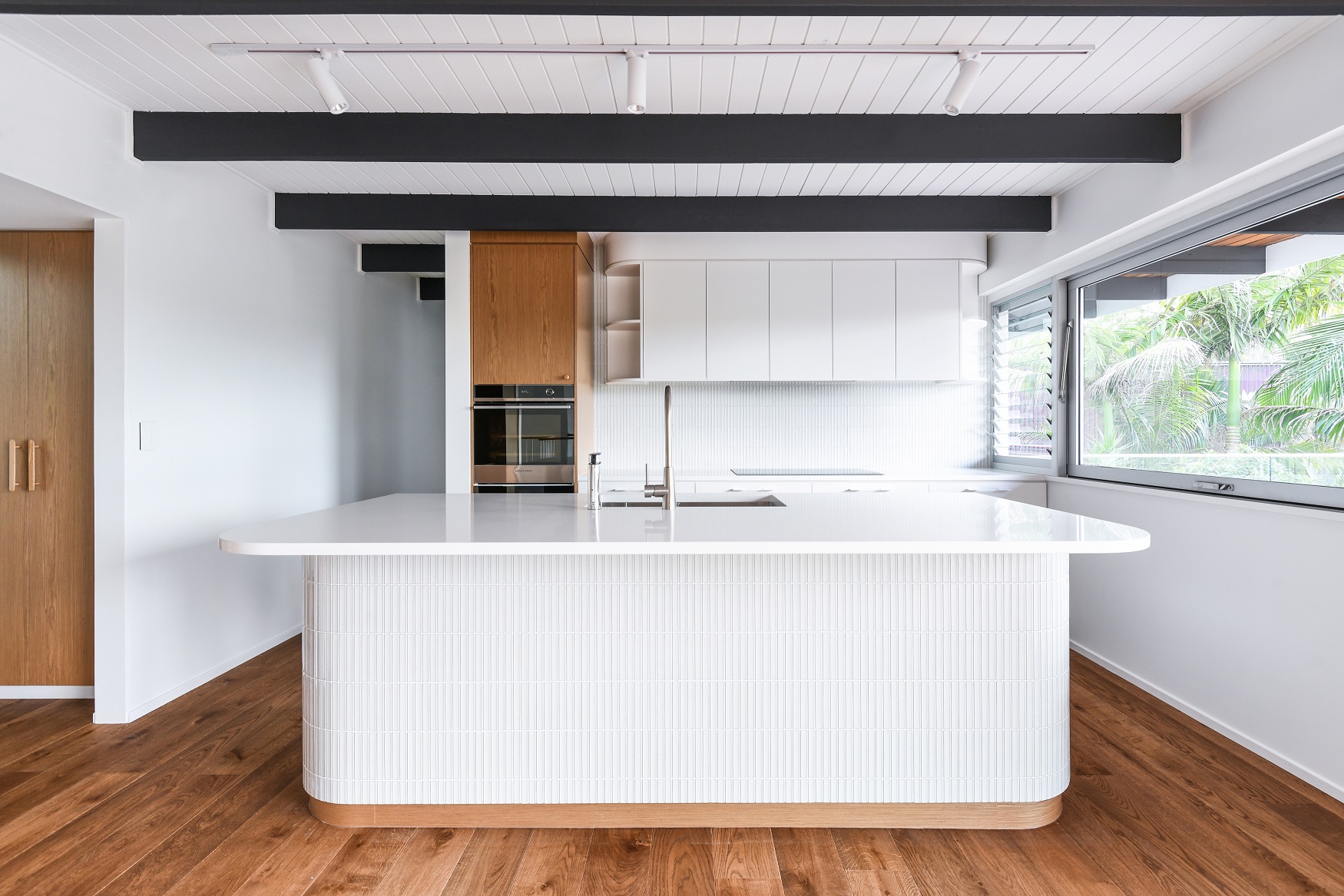 Image source: Smith & Sons Ryde
Zellige Tiles
Full of character and guaranteed to make an impact, Zellige tiles, also known as Moroccan tiles, are a popular choice for kitchen splashbacks in 2021. The uneven and glossy surface of these tiles subtly reflects light and creates texture and dimension. They are available in a range of colours and shapes making them a versatile choice for a variety of kitchen styles. Be prepared though, they cost a small fortune!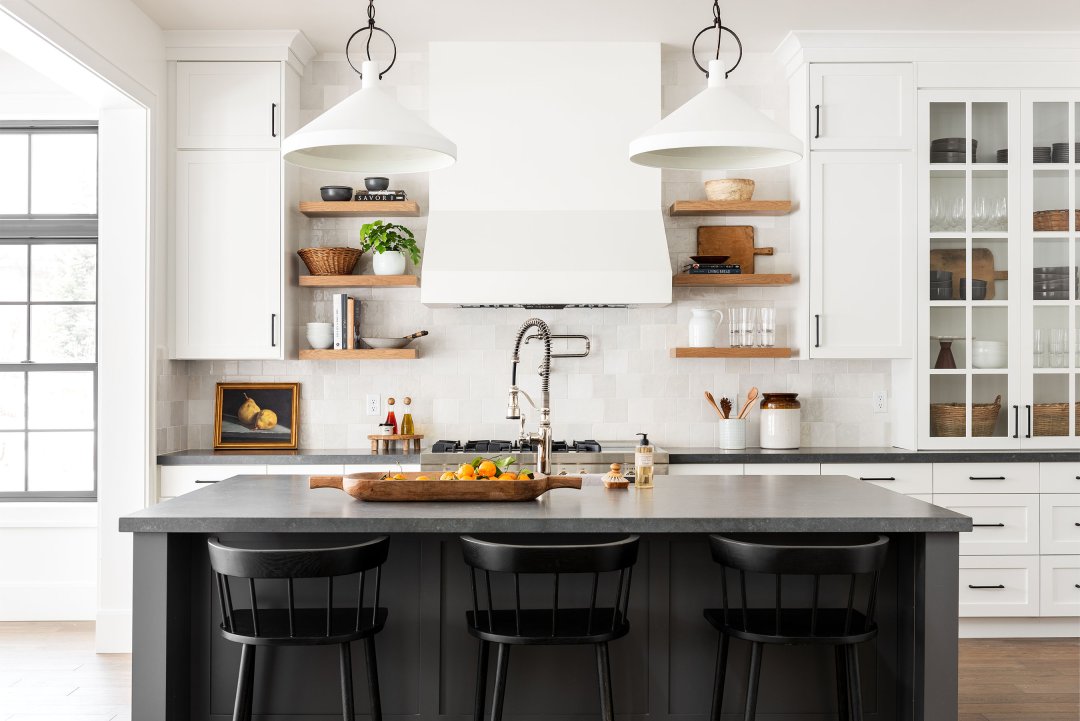 Image source: Studio McGee
Herringbone Subway Tiles
It may not be a new trend, but subway tiles laid in a herringbone pattern is a timeless trend. With a range of colours, sizes and finishes available, this choice is guaranteed to add interest to your kitchen without breaking the bank compared to visually similar option, the Zellige tile. Like kit kat tiles, matching grout will create a subtle look while contrasting grout will create drama.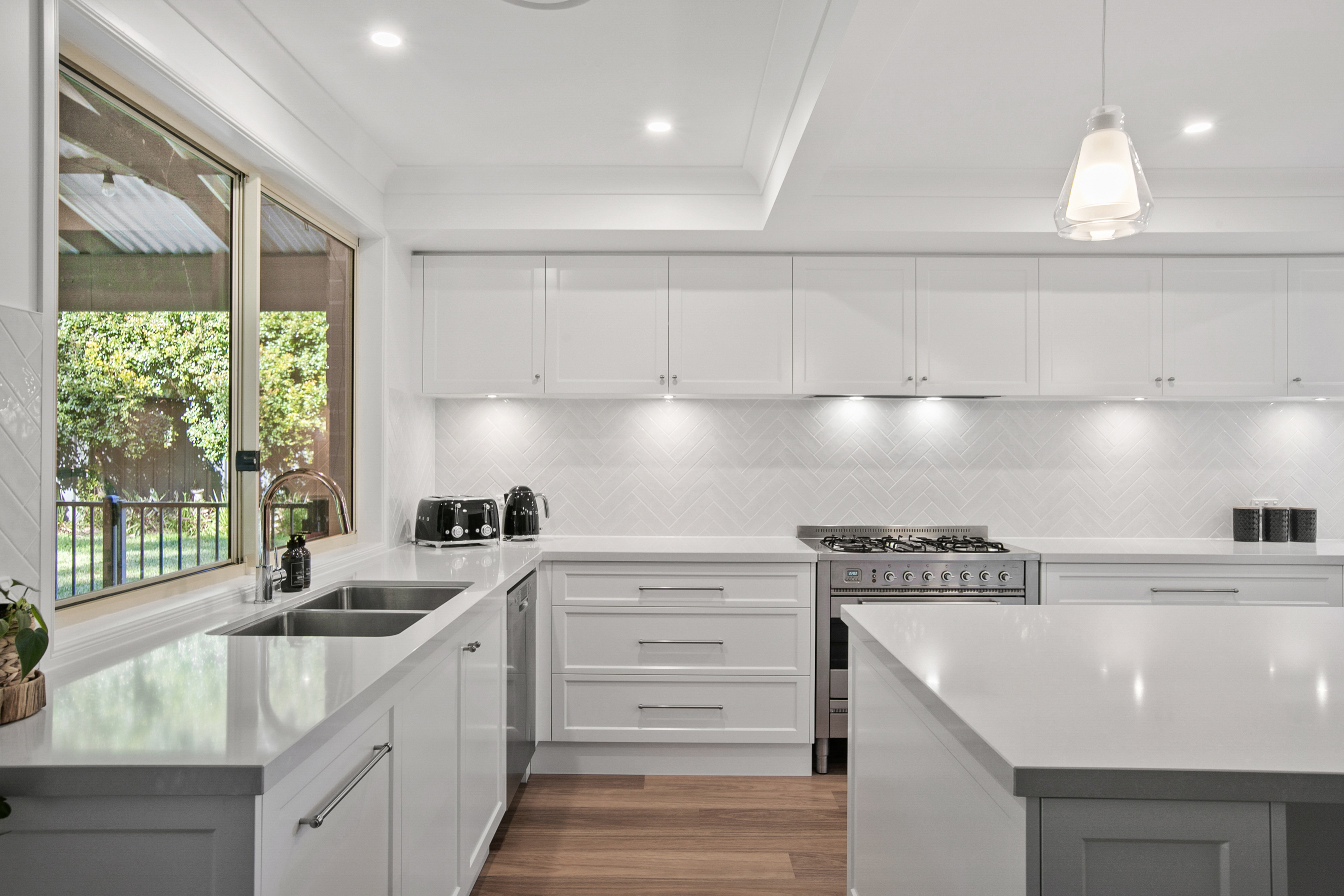 Image source: Smith & Sons Avoca Beach
Window Splashback
If the layout and outdoor surroundings of a kitchen allow for it, a window splashback can be a simple and stunning choice. Not only does this splashback style bring the outdoors in, but it also creates a source of natural light without impeding on storage solutions. Just be prepared to clean both sides of the glass!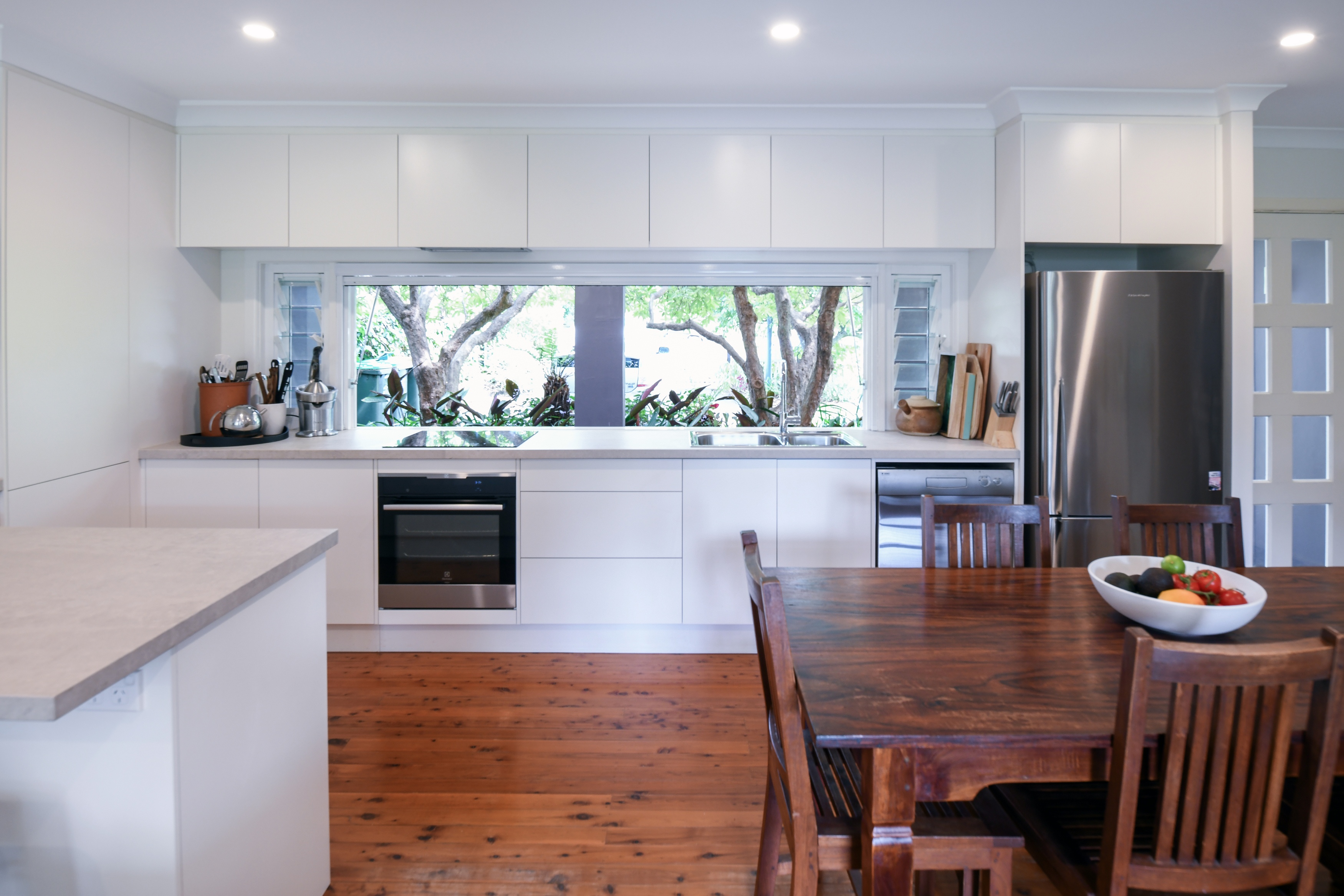 Image source: Smith & Sons Hornsby
Mirror Splashback
The mirror splashback is a fantastic option for those who look good while cooking or want to create the illusion of more space. While this is a stylish option, we do notrecommend this splashback for the untidy as it doubles the mess.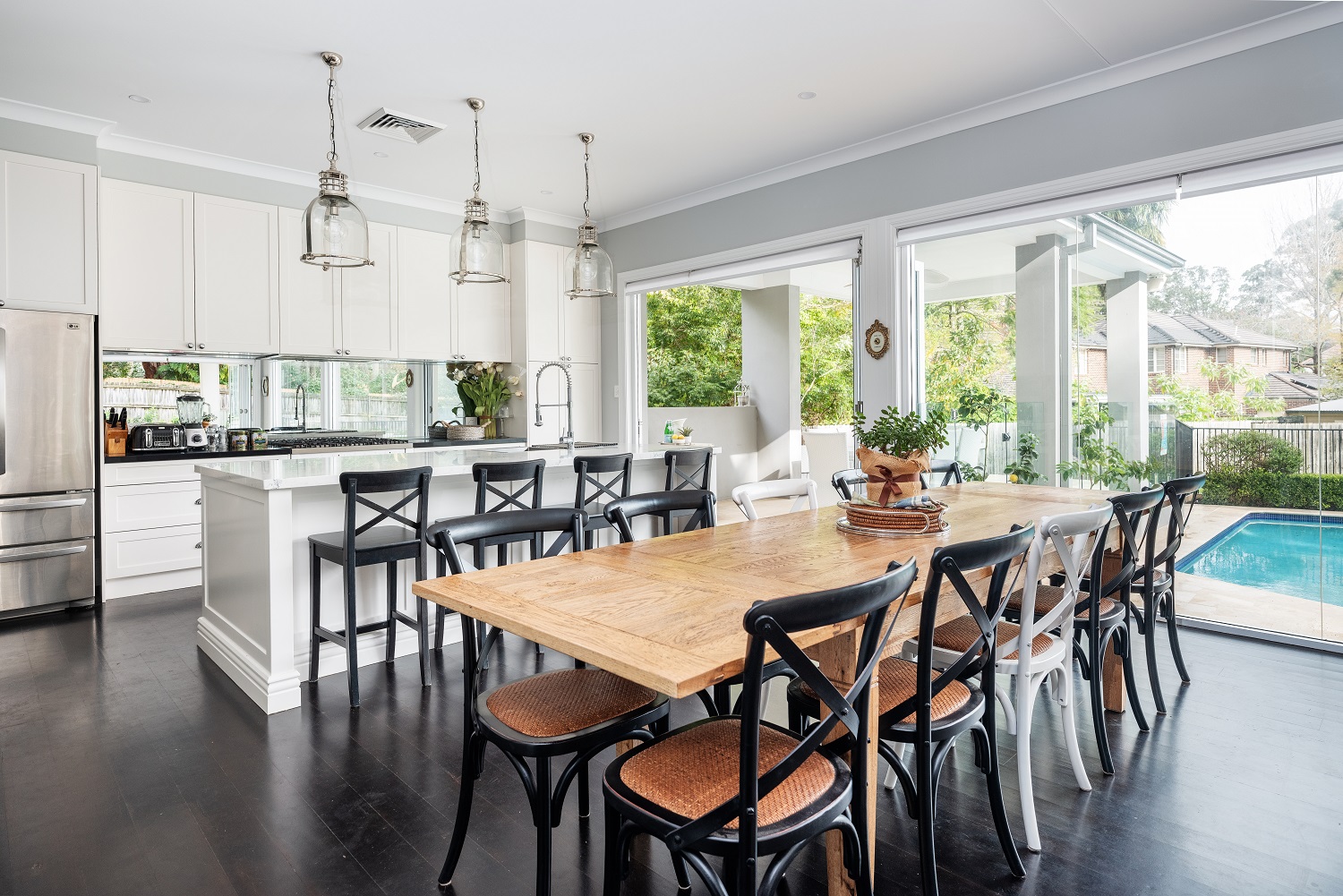 Image source: Smith & Sons Castle Hill
Stone splashback
Create an elegant and opulent look in your kitchen with a matching stone benchtop and splashback. There are hundreds of stones available to choose from, so this is a versatile choice for a range of styles and budgets. We recommend researching the stone to ensure it is hardwearing and suitable for use in a kitchen.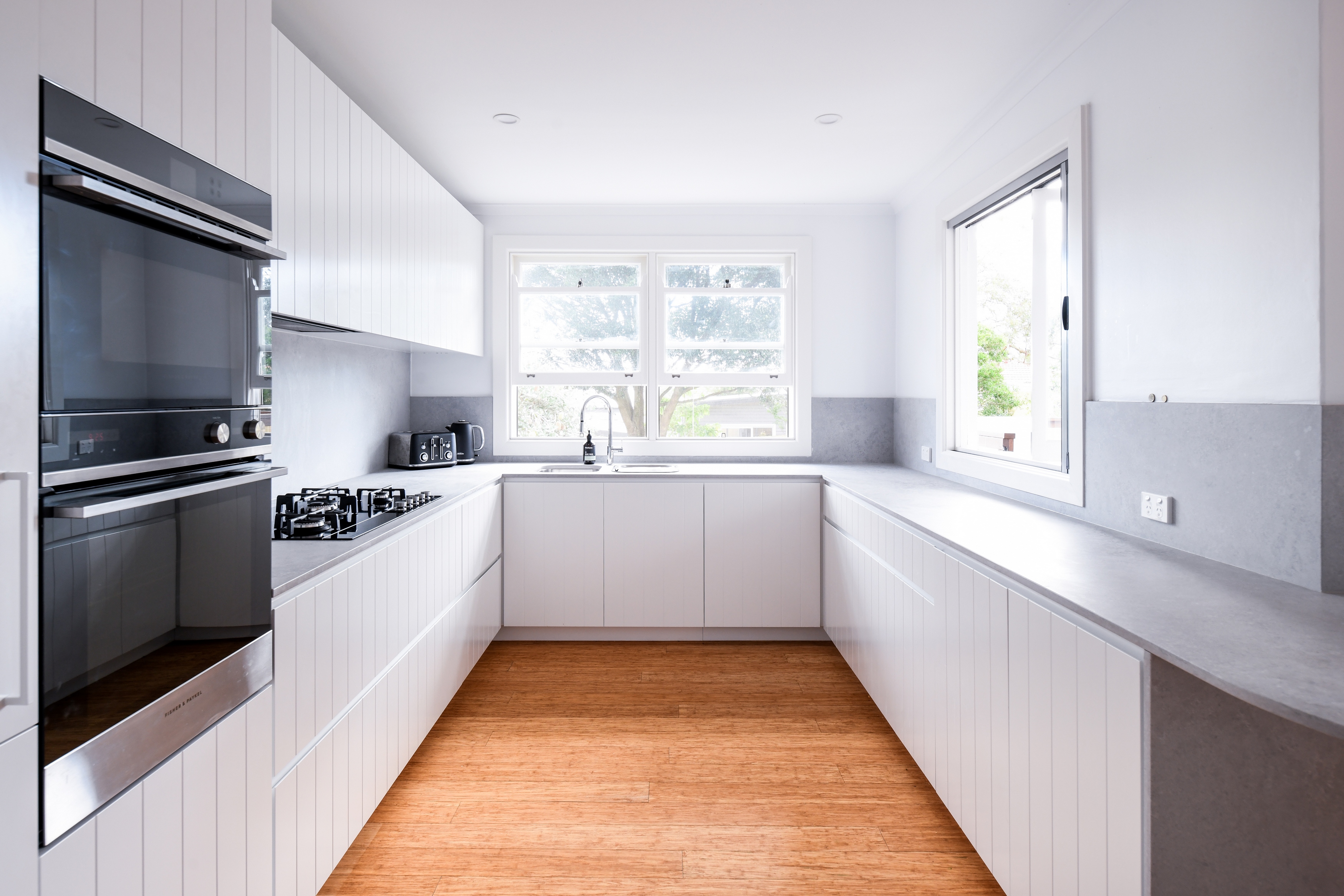 Are you ready to renovate your kitchen? Contact your local Smith & Sons office today.