How to Use Timber as an Exterior Design Feature
Timber is increasingly used for creating stunning outdoor design features, following a trend for natural finishes, raw materials and mixed textures. Wood structures generate a sense of warmth and connect with their natural surroundings. With its neutral palette, timber also harmonises with other building materials, such as brick or concrete, and can be used for a multitude of outdoor applications that are both stylish and practical.
In this blog, our premium supply partner, Boral Timber, highlights some of the different ways that homeowners can use timber to create interesting landscaping features to suit any outdoor space.
Install a timber feature wall
Spruce up the exterior of your home without renovating the entire space by adding a timber feature wall. This is a great way to inject natural elements and a simple way to warm up a concrete or rendered space. It can also soften hardscapes where planting or foliage may not allow for a variety of textures. Whether using vertical battens or horizontal slats, a timber feature wall creates an eye-catching pattern to transform an outdoor area into a contemporary design space. They can also double as privacy screens or be used for practical purposes like hiding garbage bins. Timber feature walls work best against block colours and textures, so be mindful to choose a timber species with contrasting tones.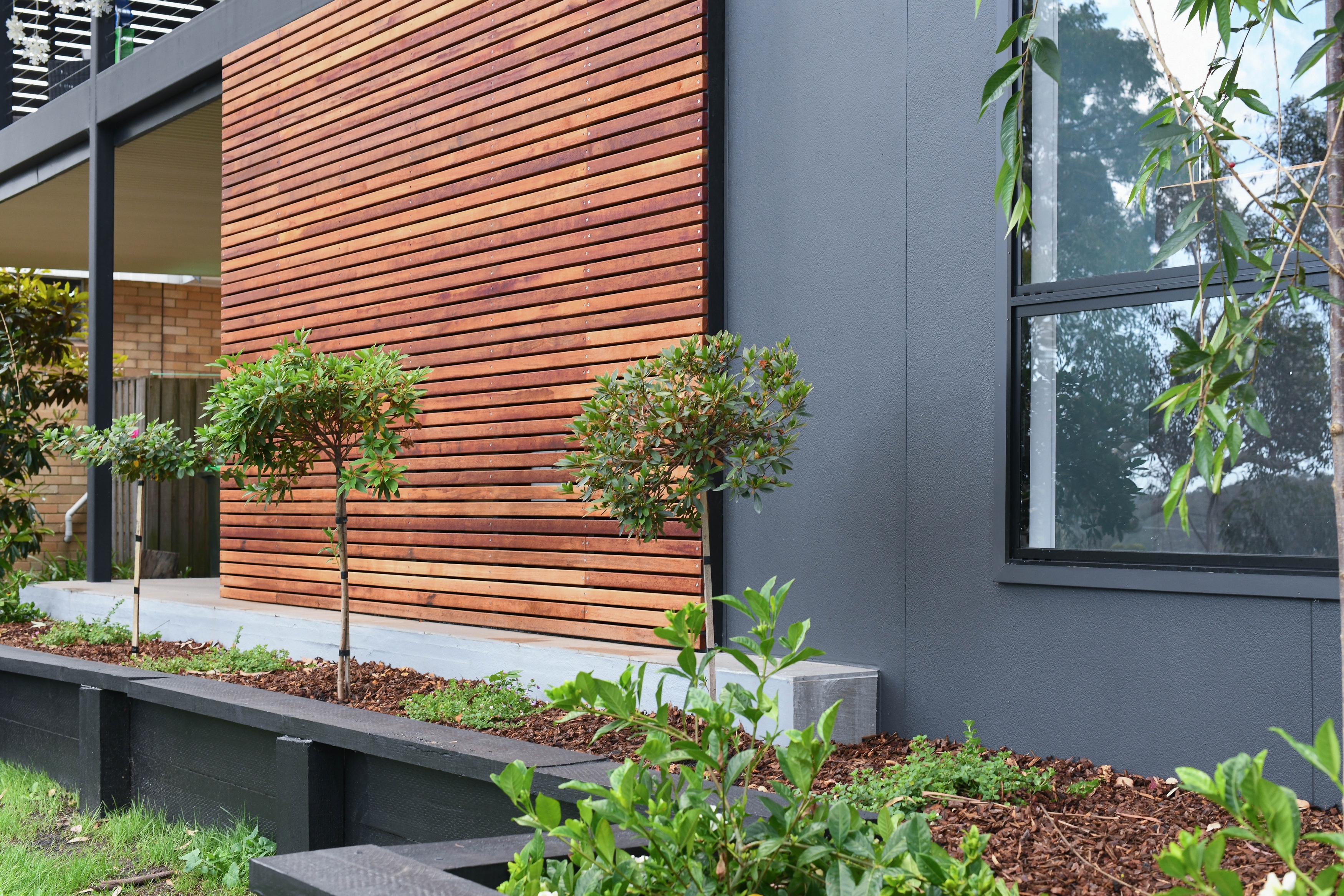 Project by Smith & Sons Hornsby
Zone your garden
Establishing different zones adds visual interest to any outdoor design and maximises functionality. Using timber creatively can include a deck which has multiple levels or platforms to define areas with different functions. Timber planter beds can be built up to add a touch of greenery and give the space dimension. For areas with limited space, built-in bench seating is a great way of providing ample room for visitors whilst creating a visual focal point. Lighter timbers, such as Blackbutt and Tallowwood, are popular choices, providing a fresh, neutral canvas for landscaping designs. Lighter coloured timber can also help to make smaller areas seem larger.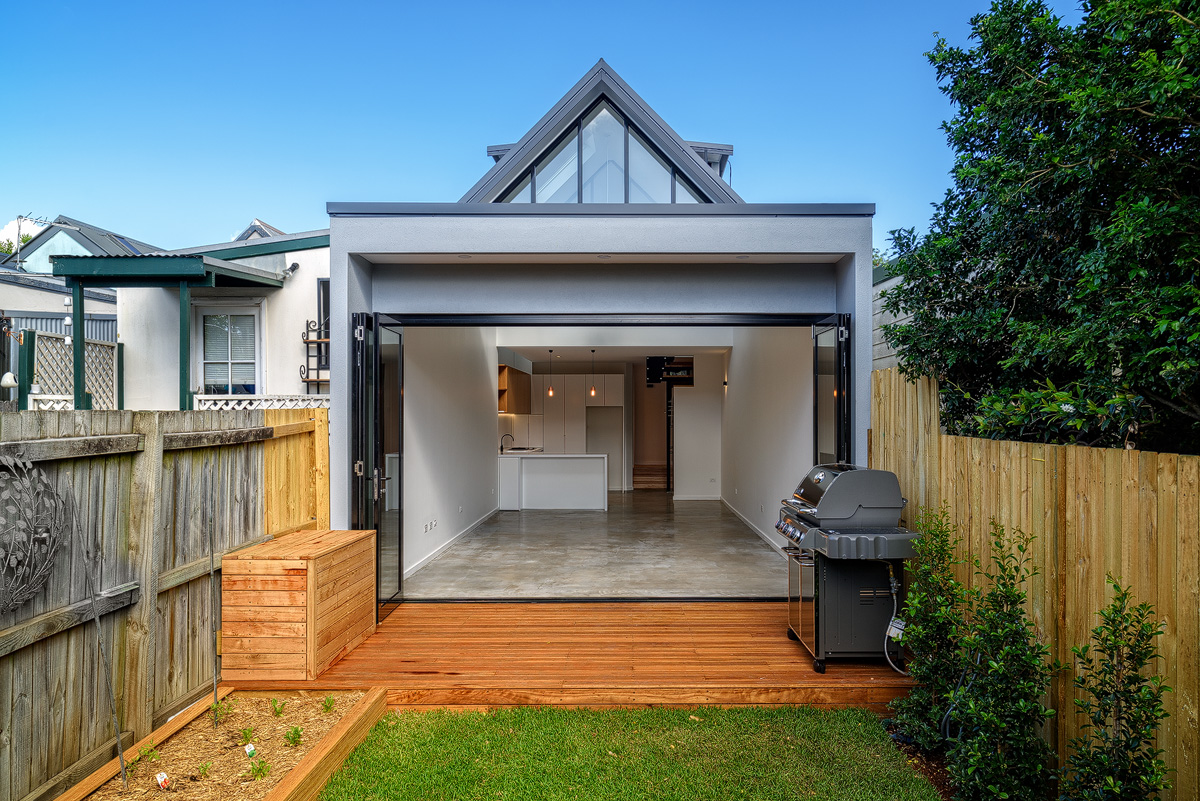 Project by Smith & Sons Maroubra
Build a timber deck
Decks are great for adding beauty and functionality to an outdoor space. A thoughtfully designed deck will define an outdoor living area with instant character and wow-factor. The below counter-lever deck by Smith & Sons Ryde is a prime example of an eye-catching residential deck design. Boral Timber blackbutt was chosen for both its functional and aesthetic benefits in this project. Australian hardwood species are extremely durable and can withstand harsh weather conditions, including rain, humidity, wind, salt and intense heat. Blackbutt met the structural requirements of the design whilst adding the warmth and tactility that only comes from a natural material like timber.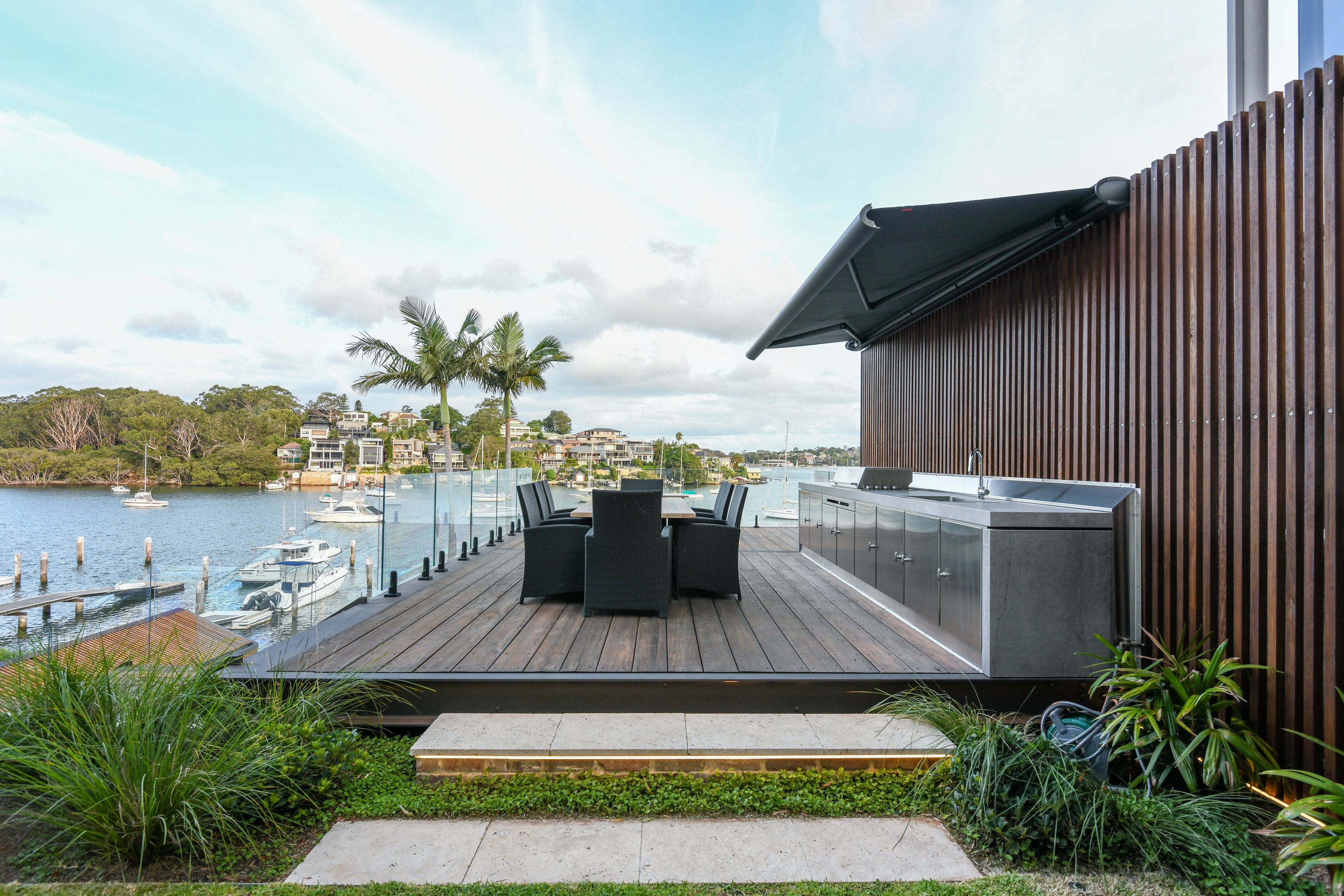 Project by Smith & Sons Ryde
For further information and inspiration visit www.boral.com.au/timber. To transform your outdoor space with timber features, contact your local Smith & Sons office by clicking here.