Be 'kitchenspired' with these splashbacks!
Posted on

September 13, 2019
The role of splashbacks is changing within the kitchen. No longer an afterthought, splashbacks are becoming a focal point for many kitchens. With so many new and exciting materials to choose from, we thought we'd show you a few of our favourites.
Tiles
Tiles may be the traditional choice for kitchen splashbacks, but that doesn't mean they don't have a place in a modern kitchen. We are loving subway style tiles for that trendy yet timeless look.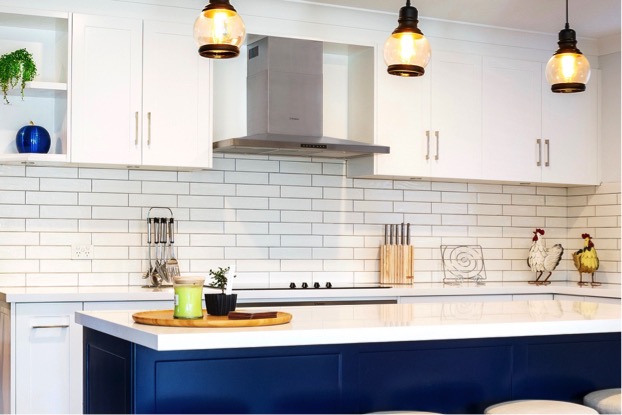 Toughened Glass
Toughened glass is the most popular choice for splashbacks at the moment due to its versatility and practicality. Toughened glass comes in almost every colour, meaning it can be used in most kitchens. Plus, it is so easy to clean!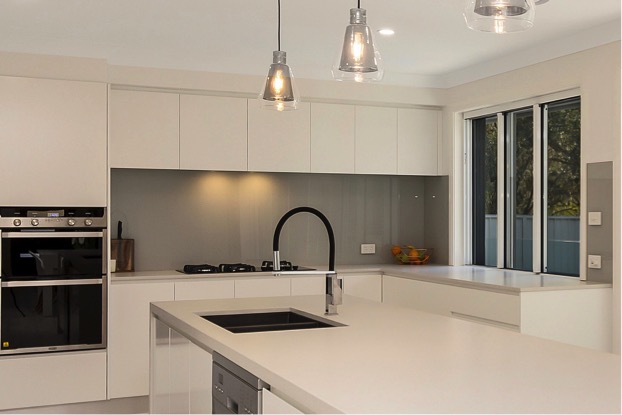 Mirrored Glass
Another popular choice is mirrored glass. This is the perfect splashback for opening up a kitchen as it visually expands the space. Although aesthetically pleasing, we would not recommend this splashback for the untidy as it doubles the mess.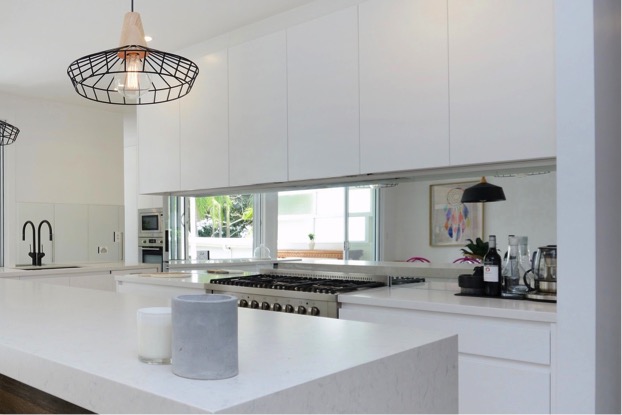 Window
The window splashback is a great solution for those wanting to bring the outdoors in! This splashback works well for kitchens facing onto greenery or water views and not so well for those facing onto fences or walls.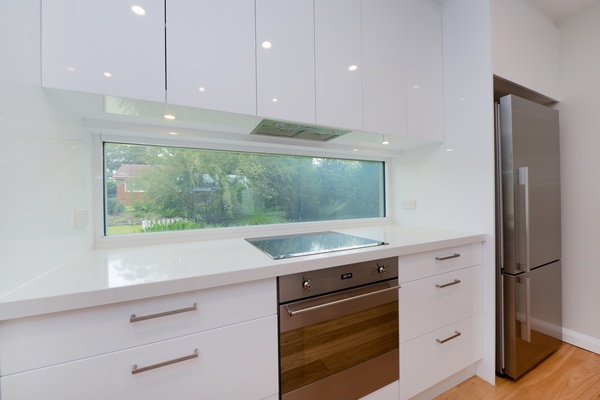 Stone
Stone splashbacks create an elegant and opulent look in the kitchen. You can use the same stone material for your splashback that you use for your bench tops to create a continuous and classy look.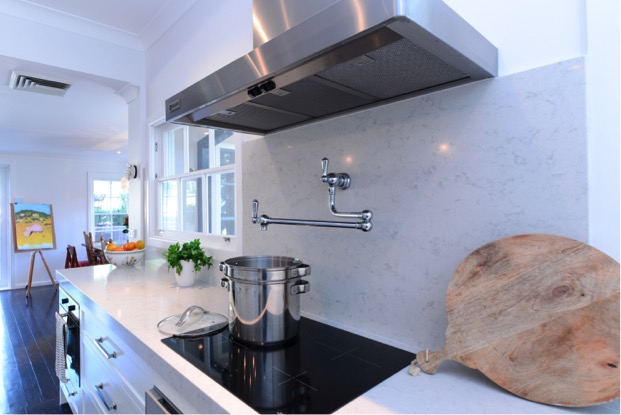 Feeling inspired? Or maybe you need more help deciding what's right for your dream kitchen? Contact you local Smith & Sons office today to get started on your renovation hourney and be guided through our simple 'Design – Plan – Construct' process.