4 products that will add value to your main bathroom
Posted on

February 28, 2019
Is 2019 the year that you renovate or revamp your main bathroom?
Discover what Reece deems four of the best products to increase the value, livability and luxe factor of your bathroom and make the best of your renovation.
Upgrade the shower
Showers are considered one of the most important features of a bathroom as they occupy a lot of space and get used daily.
Reece suggests investing in a twin shower, like the sleek Grohe Power & Soul Twin Shower. This shower is adjustable to cater for varying heights and sizes, has an integrated diverter that allows you to switch from handset to overhead flow and has four spray patterns that can be mixed into sixteen combinations to guarantee the ideal shower experience. Twin showers are an easy option for a retrofit, provided the outlets match up with your existing plumbing.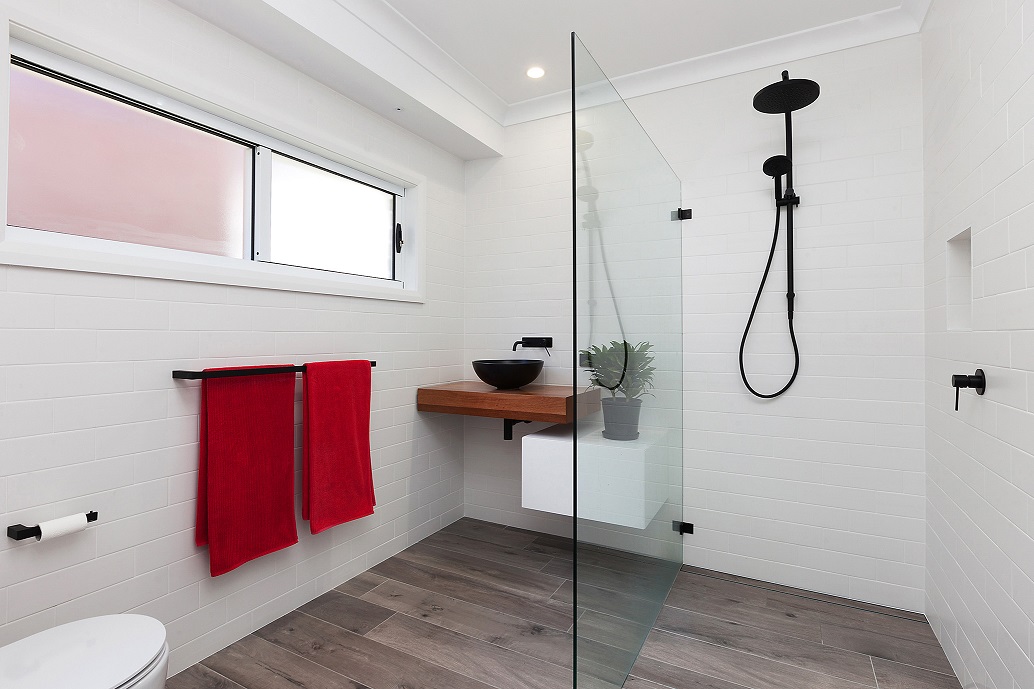 Twin shower head
Update the vanity
The vanity is often a focal point in the main bathroom and provides essential storage. Thus, it should be equally stylish and functional. Reece suggests the Posh Solus Wall Hung Vanity as it ticks both boxes with its minimalist style, ample storage space and an open shelf for towels or décor. It comes in variable sizes making it suitable for most bathrooms!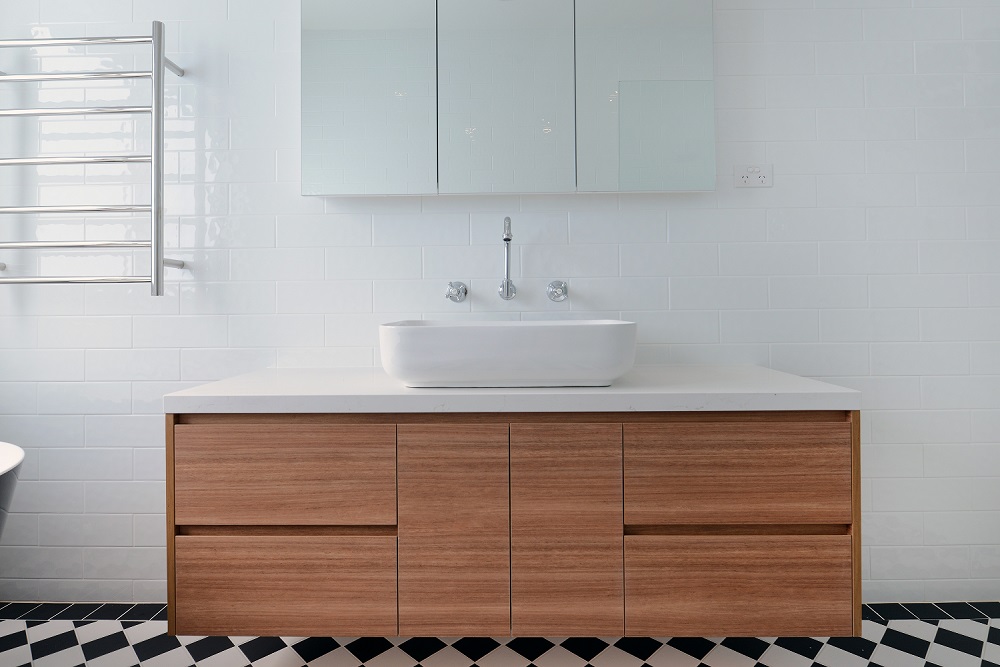 Stylish and functional vanity
Transform the toilet
The toilet is another highly frequented bathroom product that can make a big difference to the room's value.
Reece suggests the American Standard Cygnet toilet. The rimless design of this toilet reduces the buildup of germs and is significantly more hygienic and easier to clean than a standard toilet suite. It's the highest standard of hygiene and technology seen in Australian bathrooms.

Rimless toilet
Boost the bath
A true relaxation destination, a bath is a great opportunity to add value to your bathroom.
Reece suggests the Kado Lux Petite Freestanding Bath, which comes in an eye catching Black/White finish perfect for the growing trend of colour within bathrooms. Alternatively, an inset bath like the Kaldewei Puro can also be a great option. Inset baths have a functional ledge that can be used for storing necessary items, or as a seat for adults when bathing young children.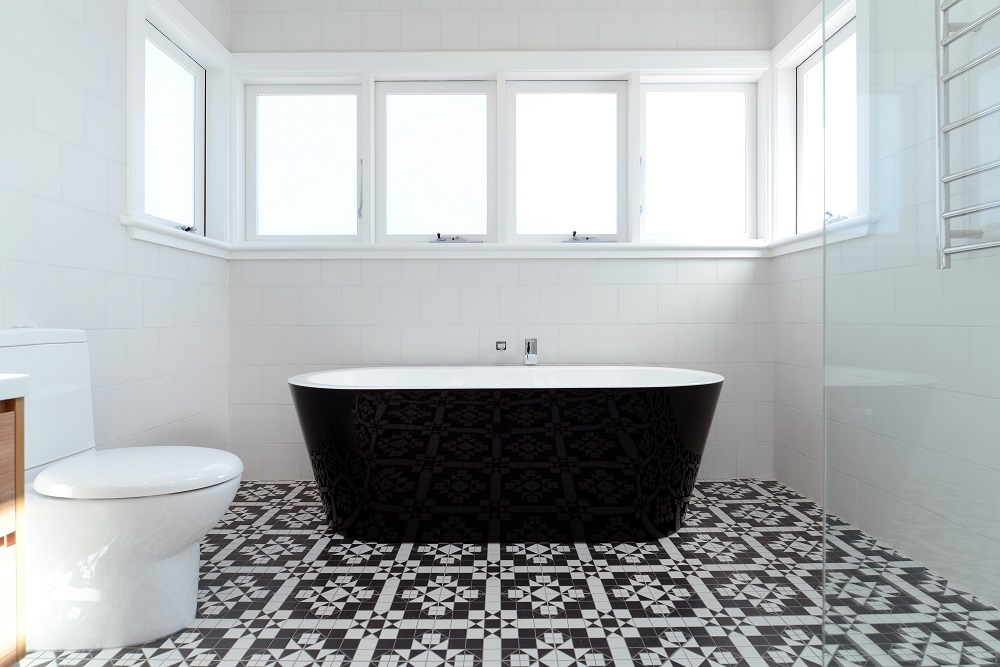 Freestanding bath in black