14 outdoor entertainment areas that will inspire your next renovation!
Posted on

October 25, 2019
Do you want to enjoy beautiful weather from a beautiful outdoor entertainment area this summer? Of course you do, and Smith & Sons can help!
Whatever your style, space and budget, we can assist in bringing your outdoor renovation dreams to life. Here are 14 of our past projects to inspire your future project… Enjoy!
1. Indoor-Outdoor Elegance
Folding doors create a practical and aesthetically pleasing flow from the indoors to the outdoors, perfect for entertaining!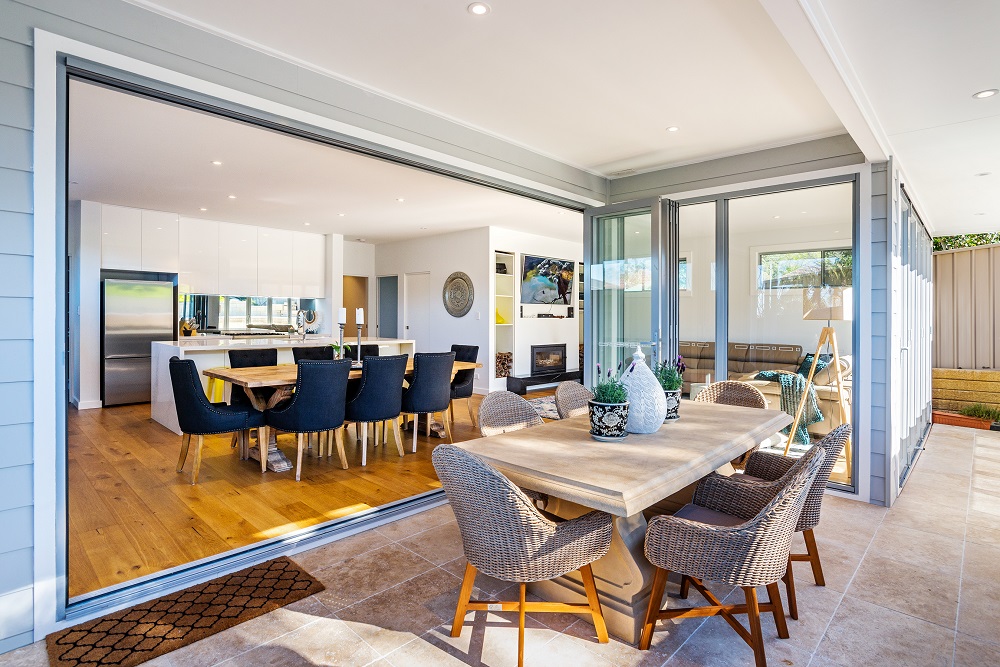 2. Entertainer's Paradise
This outdoor room comes complete with a barbecue, pizza oven, fridge and sink, PLUS ample room to seat all guests in style and comfort!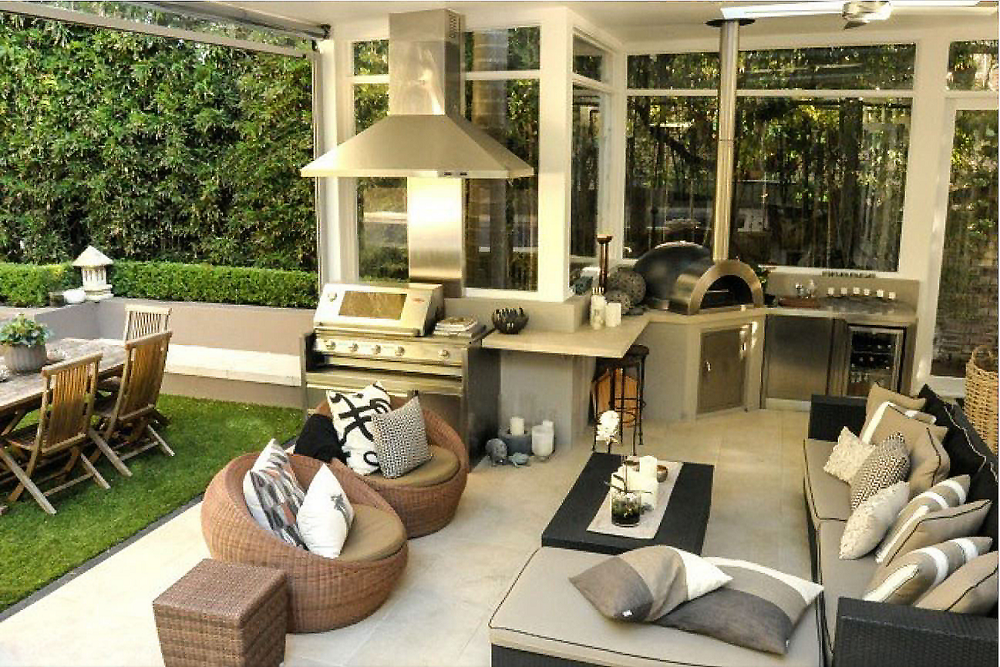 3. Naturally Relaxing
This deck was built around its natural surroundings, creating interest and a sense of ambience.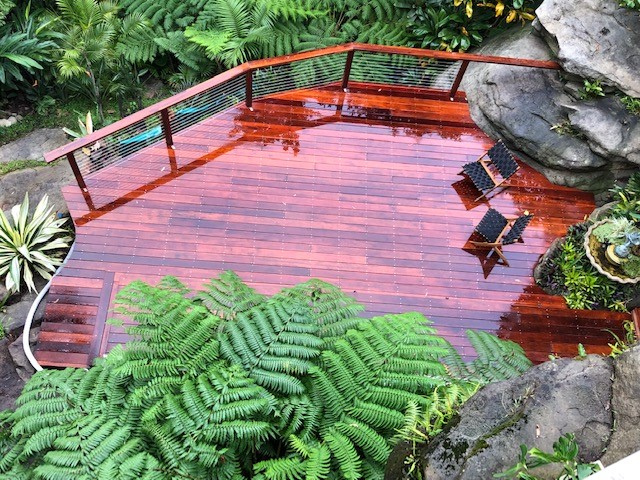 4. Seamless Extension
These folding glass doors allow the indoors to flow seamlessly into the outdoors! A fantastic use of space, perfect for a barbecue on a summer's evening.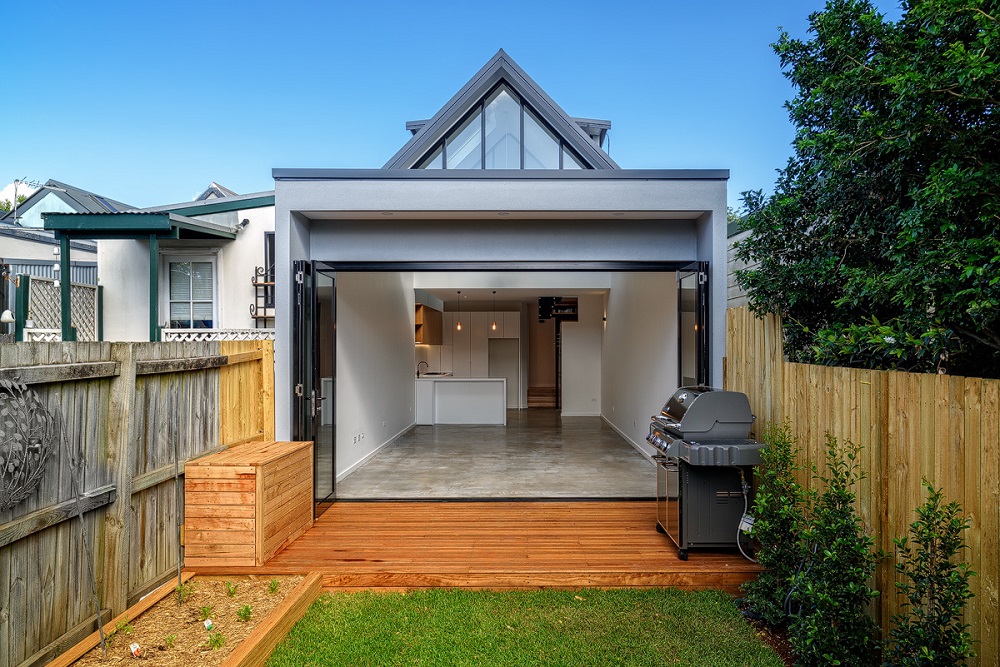 5. Poolside Lounging
This outdoor entertainment area fulfils the whole family's needs with comfortable furnishings, a perfectly positioned tele, a large pool and shelter. Perfect for a summer's evening!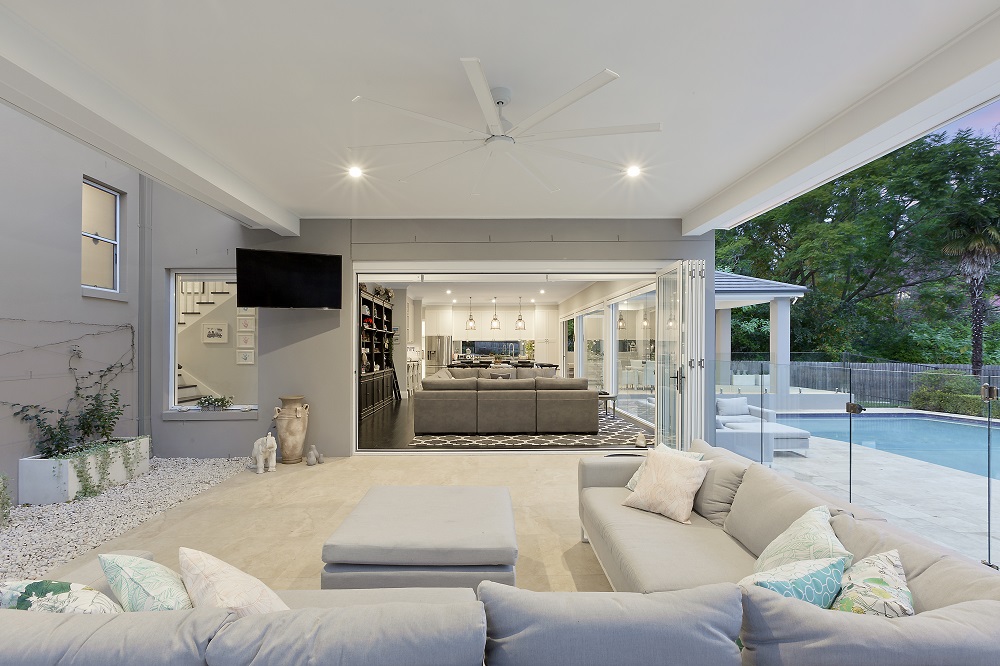 6. Dream Deck
This stunning, wrap-around deck creates an inviting transition from indoors to outdoors! With a pergola extending over part of the deck and the other part left open, this deck offers the perfect space to enjoy being outdoors – rain, hail or shine!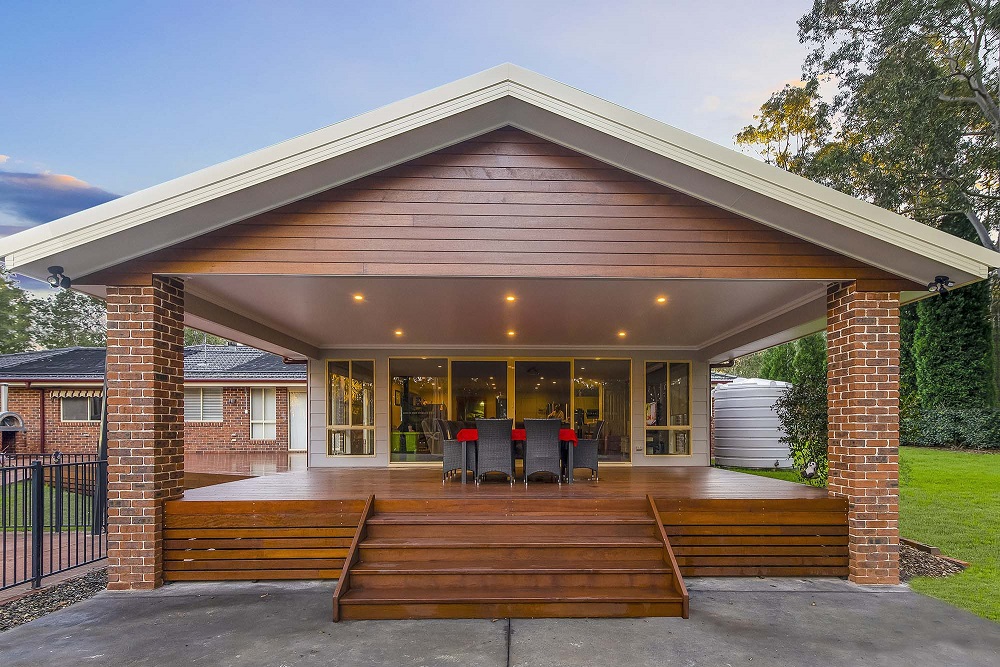 7. Calm and Quaint
This cottage's outdoor area offers the perfect place to unwind and enjoy the picturesque garden views.

8. Light-filled Luxury
Featuring a large pergola with skylights and speakers, a comfortable outdoor setting, a 'you-beaut' barbecue and pizza oven setup, an enticing pool, manicured gardens supported by a timeless retaining wall and a lounging area surrounding a fire pit; this backyard makes entertaining easy!

9. Spacious Oasis
With an existing pool as the focal point, this outdoor entertainment area provides plenty of space and shelter to enjoy the outdoors! Featuring folding doors that open the inside of this home outwards and a separate outdoor kitchen, this area makes enkoying the outdoors easy!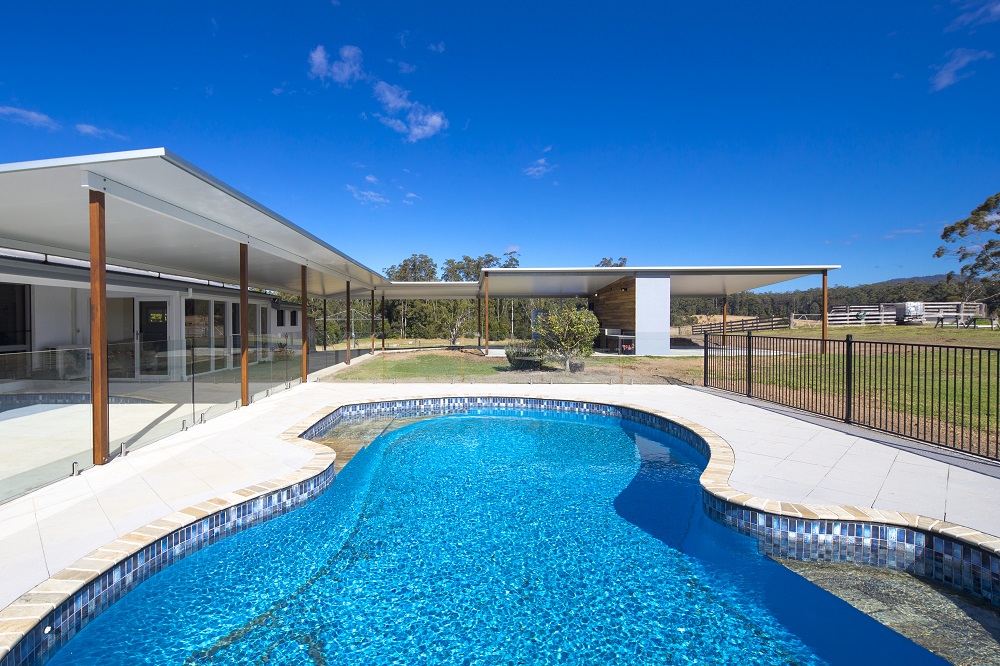 10. Woodn't it be Nice
With emphasis on timber features and high ceilings, this outdoor entertainment area is not only aesthetically pleasing, but also functional! Complete with a ceiling fan and speakers, this is the perfect space for a summer hangout.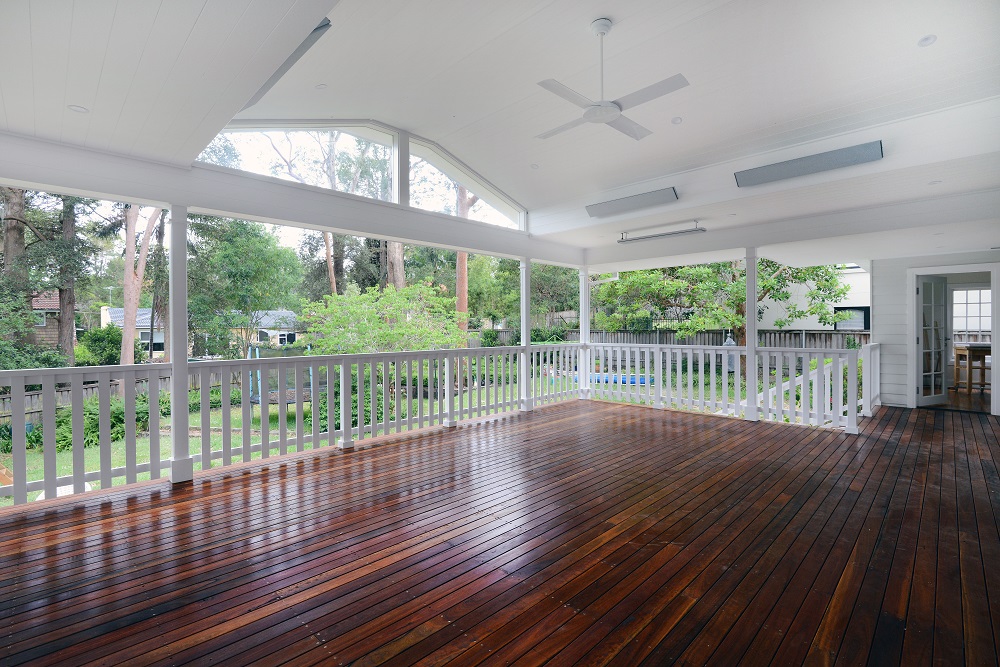 11. Bringing the Outdoors In
This spacious outdoor room seemlessly transitions from the adjoining living area thanks to the aligning walls, continued ceilings, matching light fittings and large sliding door.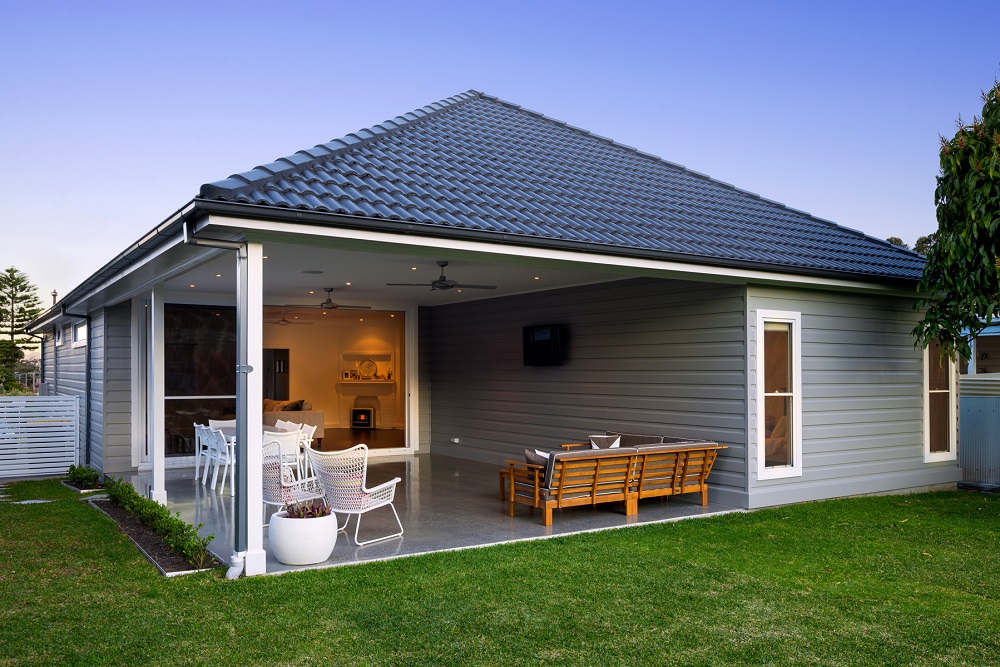 12. Strong Connection
The combination of large folding doors and glass pool fencing creates an aesthetically pleasing connection between the kitchen, the outdoor licving area and the pool.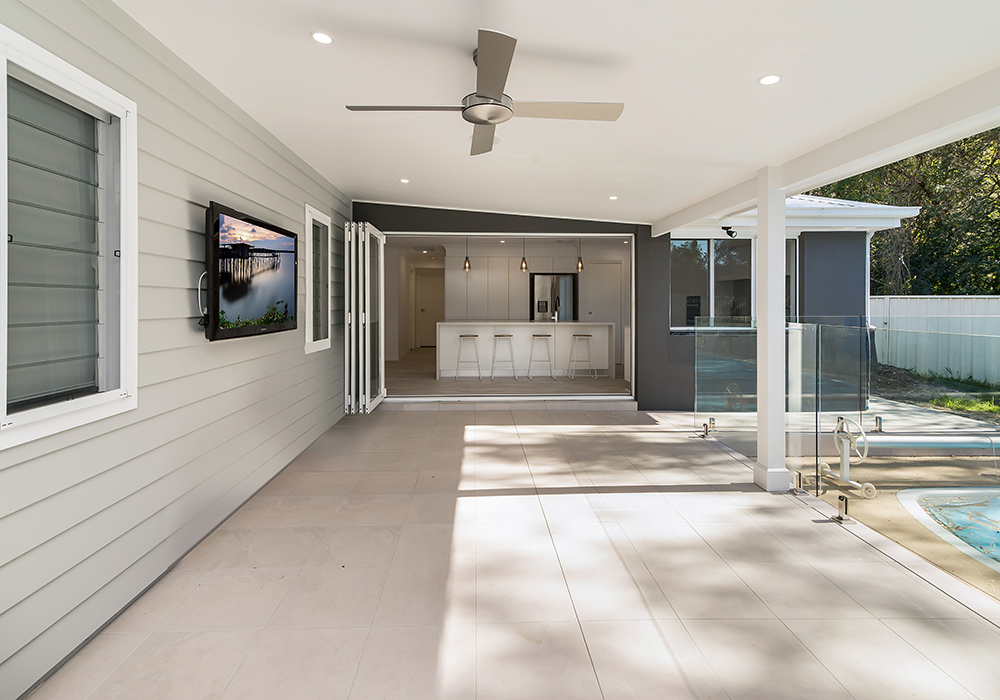 13. Sliding Outdoors
The use of large sliding doors extends the kitchen, dining and living areas of this home, making it easy for the owners to lounge, wine or dine outdoors when the weather is nice!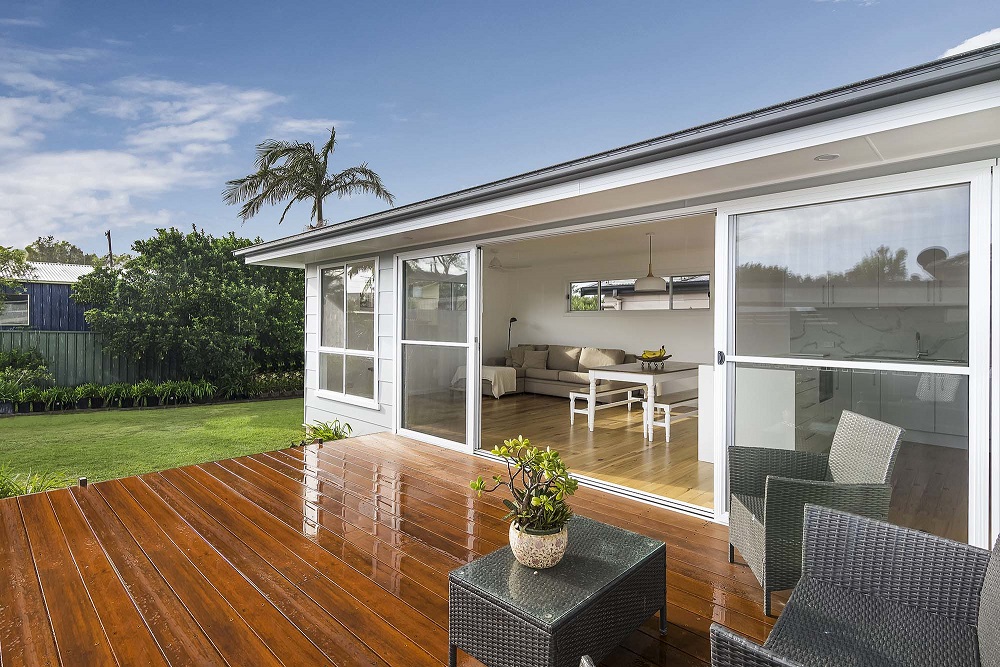 14. Go with the (indoor-outdoor) Flow
The combination of folding doors and windows helps blur the line between indoors and outdoors at this home. The matching benchtops and bar stools also help tie the areas together.