Office Profile
Smith & Sons Cairns South are your local builders who specialise in renovations & extensions, from concept to completion- on time & to budget. Damien Hyde is the owner and builder for Smith & Sons Cairns South, he has over 25 years' experience in the building industry, with extensive experience in all types of renovations and extensions- from the old Queenslander to the modern family home.
As a local professional renovation and extension builder, Damien knows Cairns and what makes all the aspects of a great home renovation come together. Being a local, he knows the council requirements, surrounding environment and local weather conditions including cyclonic ratings to perfectly design and build you home renovation or extension.
We understand that renovating can be a daunting experience so we've broken the process down into 3 simple steps- Design, Plan & Construct. Smith & Sons Cairns South take care of the entire renovation process including working plans, engineering, council approvals and any other certification required.
Our team predominantly services the following areas: The Cairns greater area, including Port Douglas and Gordonvale. If you are considering a home renovation or extension in the Cairns area, be sure to drop into our design centre at 212 Mulgrave Road Westcourt and meet the team!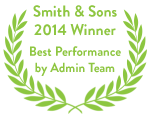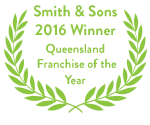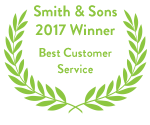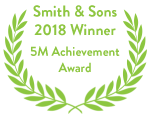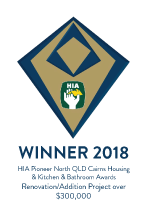 Hyde Vision Pty Ltd QBCC Lience # 1275276
About Us
Our one goal is to ensure your project is an exceptional experience and not just a renovation -we quantify this as exceptional service, staff, materials and construction – from our first greeting until we see you settled into your newly renovated home.
Why Choose Smith & Sons Cairns South?
We're a team of experienced renovation and extension professionals.

We take care of everything from concept to completion.

We treat every project with the utmost care.

We are efficient and reliable at all times.

We have qualified, professional staff that will listen to your needs.

We will have your project completed on time and to budget.
Our Area
Our team predominantly services the following areas: The Cairns greater area, including Port Douglas and Gordonvale
Our Services
Home Extensions: A home extension is a great way to add space and value to your home without having to go through the stress and expense of moving house. It involves expanding your home by building additional rooms or extending existing ones. Home extensions can range from the edition of a single room to a more complex project, such as adding a second storey. With the help of our professional builders, we can create a custom design that meets your needs and reflects your personal style, all while enhancing the functionality and value of your home.
Second Storey Additions: A second storey addition is a popular way to add extra living space to your home. It involves adding a new level on top of your existing home, creating additional bedrooms, bathrooms, or living areas. If you love where you live, a second storey addition is a great solution for your family that has outgrown their current lowset home. It can also be a cost-effective alternative to moving to a larger home in a more expensive area. With our help, you can design a custom second storey addition that complements your existing home and meets your specific requirements and budget.
Home Makeover Projects: Our expert team specialise in complete home makeovers that transform your home into a beautiful and functional living space. From small-scale renovations to complete interior and exterior overhauls, we can help you achieve your home renovation dreams. Our team of skilled professionals will work with you to create a custom design that meets your needs and style.
Kitchens: We believe that your kitchen is the heart of every home. A kitchen renovation can range from a simple update with new cabinetry, benchtops and fixtures through to a complete redesign that completely transforms the space.
Bathroom and Laundries: Dreamt of a bath to relax in after a long day at work? One of our most popular renovation projects, let us help you create a bathroom or laundry renovation that's functional and refreshing.
Granny Flats and Garage Conversions: A cost effective and great renovation solution to add value and space to your home without the expenses of moving.
Garages: Looking to transform your garage into a functional, yet stylish space for your vehicles or add storage, workspace, or even a man cave? We can help you maximise your garage space.
Decks and Outdoor Extensions: The outdoor space is an extension of your home. We specialise in creating custom outdoor decks and extensions that help you maximize your outdoor living space and enhance your outdoor lifestyle.
Knock-Down Rebuilds: Our experienced team will work with you to design a custom home that reflects your unique style, requirements, and budget. From obtaining council approvals to final inspections, we'll manage every step of the process to ensure that your new home is safe, efficient, and completed on time.
Commercial: We offer a range of commercial construction services that help businesses achieve their goals. From small office renovations to large commercial builds, we have the expertise to deliver high-quality results.
Unit Renovations: Thinking of a renovation on your unit or apartment? We offer unit renovation services that are customised to your needs, preferences, and financial plan outcomes that amplify the potential of your unit.
Re-Cladding: Update and improve the exterior of your home with confidence. You can trust us to deliver a re-cladding result that not only looks great but also protects your home from the elements.
What Is The DPC?
Are you considering a major home renovation? Smith & Sons Cairns offer a unique DPC process that can help you achieve your goals. DPC stands for Design, Plan and Construct, it is a thorough three-step process that has been developed by Smith & Sons specifically for large-scale home renovation projects. With DPC, our team works closely with you throughout each phase, from design, planning and construction, ensuring a seamless and collaborative experience along the entire journey. More details on each component below.
Design
The design phase marks the beginning of your home transformation. It's where our builders will first connect with you to discuss the changes you would like to make. Regardless of whether you have a few ideas in mind or are starting from scratch with no idea where to start, our experienced team is here to guide you. Drawing on years of building experience, we work together with you to create a custom design that caters to your specific needs, lifestyle, budget, and timelines. As design and build specialists, we don't require any prior plans before our initial meeting. During this stage, we'll provide you with expert advice on the range of options available to achieve your dream home. If you're considering a home renovation all you need to do is contact us and we'll take care of the rest.
Plan
After collaborating with our builders and finalising your design in the design stage, we move on to stage two – planning your home transformation! Our planning stage includes obtaining all required permits and ensuring compliance with local regulations to prevent any unexpected issues during the construction phase to ensure a smooth renovation process. After all the details have been taken care of, we move on to the most exciting part of the process, where construction finally begins!
Construct
Get ready to say goodbye to the old and welcome to the new! Our builders are here to make your dream home a reality. We understand that home renovations can be stressful, and during this phase communication is paramount. We will keep you informed every step of the way, and our builders are always available to answer your questions. Once construction is complete, it's time for the most rewarding part of the journey – handover. Our builders will guide you through the changes made and provide you with any other relevant information. It's time to sit back, relax, and enjoy your brand-new renovated home! With our team of experts by your side, building your renovation dreams has never been easier.