Office Profile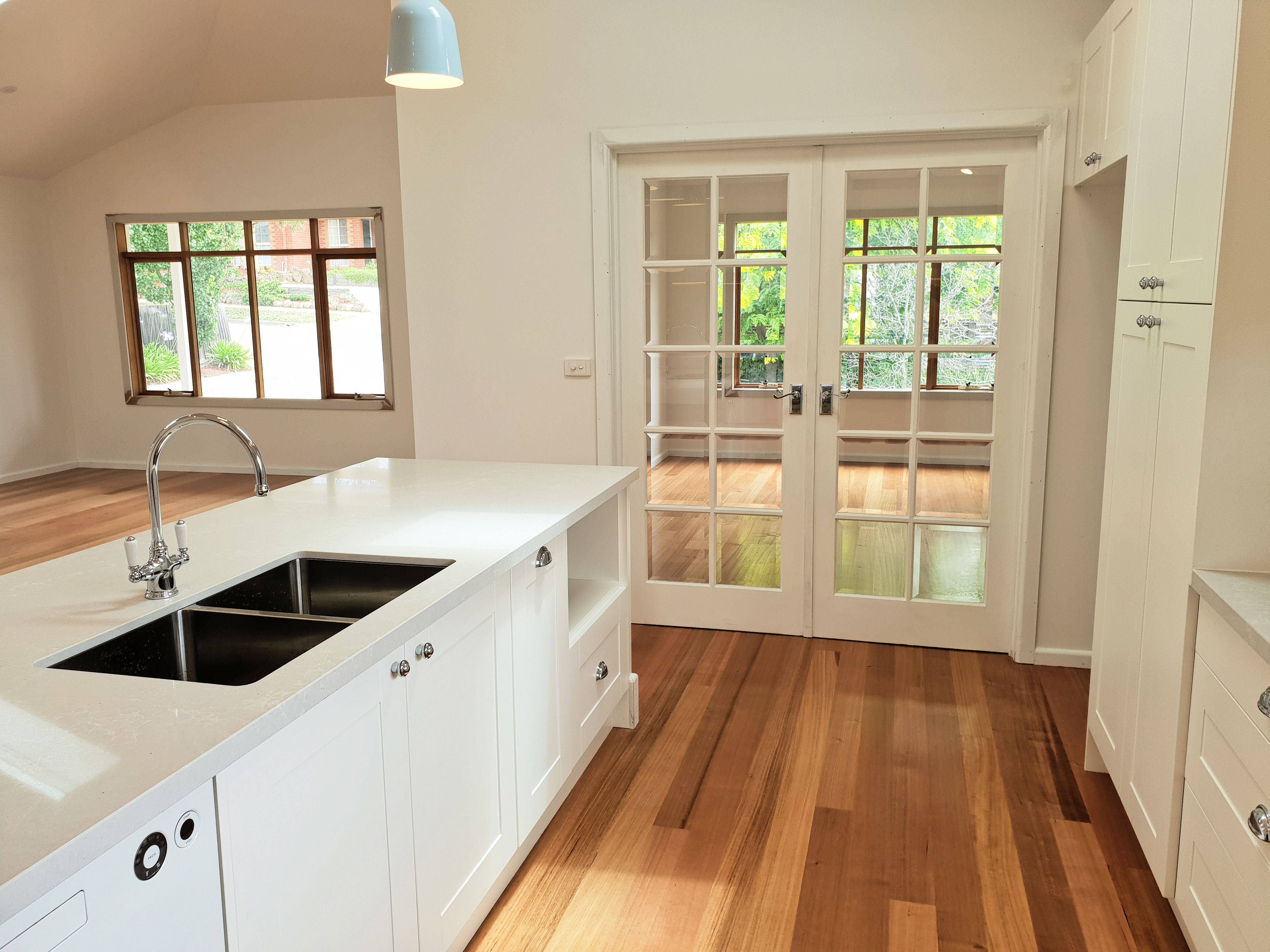 Smith and Sons Renovations and Extensions Greensborough are your Quality Renovation and extension experts. We pride ourselves on creating the upmost quality in all renovation/ extension works that we take on.
Building within the Greensborough and local areas, our team know all of the ins and outs. We are aware of all local conditions that are important for your renovation to succeed. Our team also know all relevant Council rules that need to be adhered to during design, planning and construction of your home to avoid any run ins during your renovation journey.
Altering your home in any form can be daunting, but by using Smith and Sons unique 3 step renovation process, we aim to make your renovation journey an exciting, enjoyable and seamless experience for all involved.
Our Team is here to guide you every step of the way to bring your building, extension or renovation dreams to life on time and to budget.
For a home extension that perfectly suits your needs and budget – with quality builders, and a renovation you will be proud of call the home renovation and extension specialists at Smith & Sons Greensborough today!
About Us
Owned and operated by Ashley Fraser, who has over 18 years' experience working within the building industry, from a local carpenter to a registered builder.
Being an experienced custom builder for a number of years, we are able to advise you on a design to best suit your property, needs and lifestyle. We can create quality home renovations and extensions, built to stand the test of time. We will work with you during every step of the way, from the initial drafting / design stage, all the way up until the final parts of construction, to ensure a quality build that you will be proud of.
All of our works follow the Smith & Sons strict quality guidelines:
– All building works are undertaken by our highly skilled trades people.
– All building works meet current building regulations.
– All building works are covered by our warranty (Materials & Labour).
– All works adhere to 'best practice'.
Last but not least, we strive to give all our clients the best experience possible when it comes to their home renovation and/or extension.

Our Area
Smith and Sons Greensborough service all areas of Banyule, from Greensborough through to Mill Park as well as Lalor and Thomastown. We offer home renovations and extensions of all scales, no matter how big or small. If you are thinking of renovating in the Greensborough area, there is no better team to get the job done than Smith and Sons. We take all of your ideas and turn them into your reality, bringing your dream space within your home to life. We specialise in renovations & extensions, knock down rebuilds, alterations & additions, kitchens, bathrooms, decks & pergolas, outdoor Entertaining areas, remedial building works… and anything else you can imagine!
Being locals to the area, our team have extensive knowledge on the regulations and guidelines that need to be followed, in order to renovate and avoid any unwanted surprises along the way. We will provide you with a seamless experience from start to finish.
What We Do
Smith & Sons Renovations & Extensions are professional renovation builders.
We listen to your ideas, and let you know what is possible based on our experience, increasing the value of your home by using the latest products, techniques, trades and also passing on the savings from our great buying power, and will finish on time and to your budget.
As renovation professionals, we realise there are aspects to renovating that you may not be aware of that requires special attention. With our experience we can ensure all aspects of your renovation are dealt with during the planning stage, to minimize any interruptions later, ensuring your renovation experience is enjoyable and rewarding.
The systems Smith and Sons have in place allow us to track, and stay on top of each stage of your project, keeping you well informed on construction and time frames. You will know who is working on your home each day, and what job they are completing. With fantastic alliances to industry leaders, we are able to draw upon our partnerships, to maximise your budget, and offer you the latest products and technologies, whilst also providing quality of construction.
We specialize in a series of areas, including-
– Custom builds
– Renovations/extensions, both small & large
– Varied budget
– Double story Extensions
– Bathrooms
– Kitchens
– Decks
– Knock down Rebuilds
– Outdoor areas
– And a whole lot more!!
All ideas are welcome, we strive to make each clients transformation ideas come to life! No matter what they may be.