Smith & Sons Turramurra are the ultimate in premium quality home renovations.
We have been delivering exceptional home renovations to the North Shore for many years, carefully tailoring all of our work to the wants and needs of clients, from concept to completion. We are committed to achieving the best possible finish for each of our projects, and ensuring that all of our clients are completely satisfied with their 'new' home.
We specialise in:
· Renovations
· Extensions, alterations & additions
· Kitchens
· Bathrooms
· Decks, pergolas & outdoor entertaining areas
· Remedial building works
And just about anything else that's related to home renovations.
When engaging Smith & Sons Turramurra for your project, no matter how big or small it may be, you're choosing a team of highly skilled local tradespeople with extensive knowledge of the best materials and building methods for it.
Our team is reliable and respectful of your family home and belongings and we will always endeavour to complete your job on schedule and to budget. Our goal is to make the entire home renovation process an enjoyable journey for all involved.
Proud members of:

Managing Director of Smith & Sons Turramurra, Brett Kingham, works alongside business owners, James Long and Mark McLaren, to deliver a broad range of talent and enthusiasm to the business.
Their collective focus on innovation in building allows them to stay at the forefront of industry trends and use the most cutting-edge materials and tools available to complete their projects. This allows them to guide their clients in making informed decisions for their projects and to complete projects to the highest standards.
They have a terrific team of professionals and a reliable and loyal group of local sub-contractors, many of whom have been a part of the team for over ten years. The team's high level of workmanship is recognised throughout the Upper North Shore, as the team is accustomed to repeat clients and recommendations to friends and family from past clients.
The team has been actively involved in the local community through donating labour and materials for building projects and supporting local charities. The team at Smith & Sons Turramurra is continually striving to learn and grow through investments in ongoing training, as well as through sourcing new and exciting building products and building practices.
Smith & Sons Turramurra is your premium quality home renovation specialist. The upper North Shore is known for its leafy green streets, stately homes and large blocks of land. Families and children, mostly living in detached suburban housing, dominate the area. The area's lifestyle largely consists of making the most of the great outdoors and spending time with friends and family.
Smith & Sons Turramurra understands this, and works to ensure these lifestyle needs, amidst many others, are met! Whether it's building a new deck for outdoor entertaining or adding a room for the new addition to your family, Smith & Sons Turramurra can help. The team's experience in the building industry in combination with their local knowledge of the North Shore make them the right choice for your renovation. Regardless of your home's style – be it federation, contemporary, art deco or whatever else – they can suggest ways to improve your home to suit its surroundings and the environment for many years to come.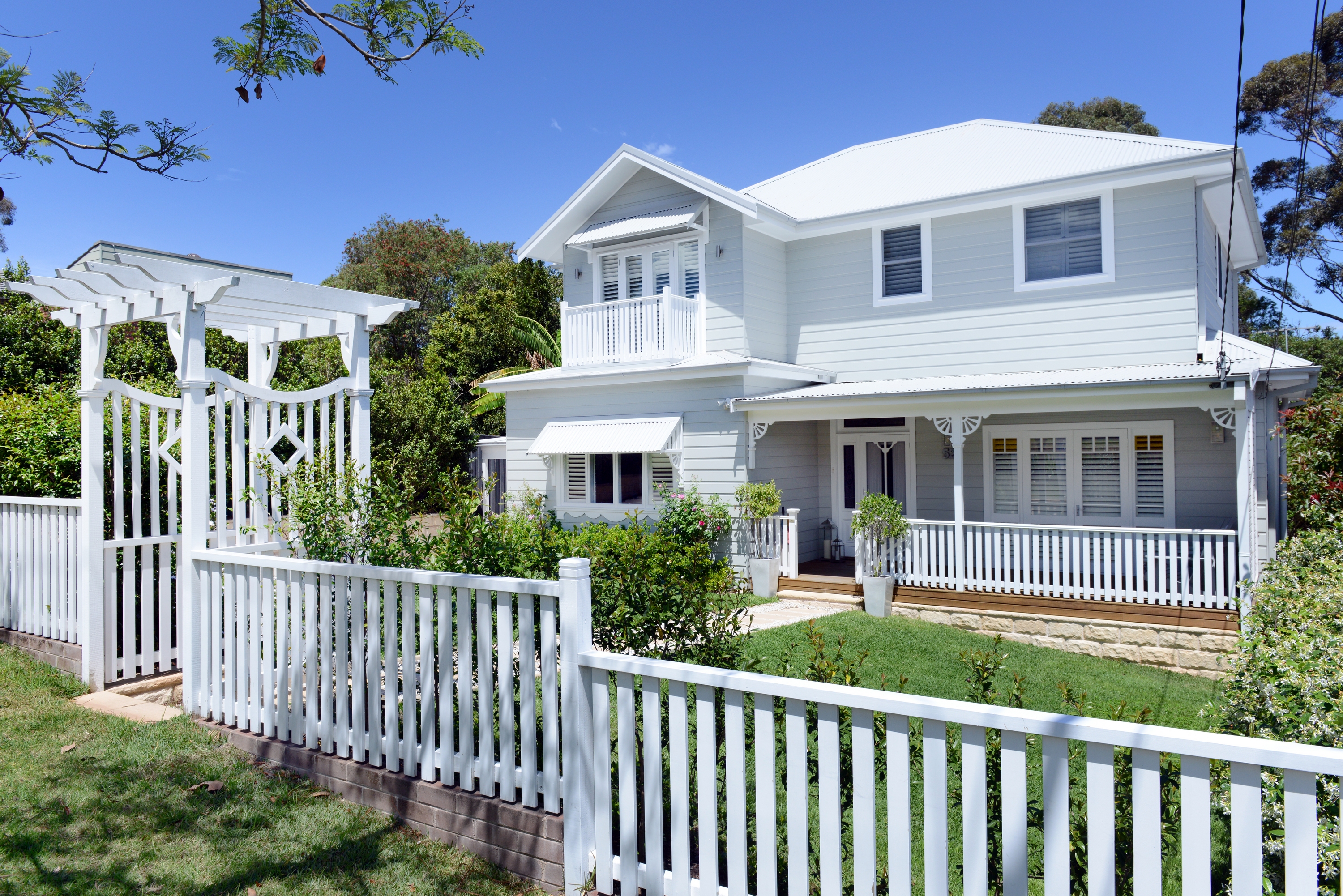 Whatever your needs may be, there is no better team for home renovations and extensions on the North Shore home than Smith & Sons Turramurra. We can take your ideas and turn them into reality. We specialise in renovations, extensions, alterations, additions, kitchens, bathrooms, decks, pergolas, outdoor entertaining areas, remedial building works and anything else you can imagine!
Using our simple 3 Step Renovation Process we make the entire renovation process an enjoyable experience for you and your family. We understand that it takes a team of reliable, respectful and skilled people to renovate a home, and being local means that Brett and his team have the connections and best resources available.
Our professional and fully licensed team are passionate about getting your job done right the first time, so you can enjoy all your new home has to offer.
So, contact us today on 0427 649 414 or email us to turramurra@smith-sons.com.au to start your home renovation with a team that cares.
At Smith & Sons Turramurra we can manage your project from architectural drawings through to adding the finishing touches just prior to you moving in or putting your property on the market. No matter how big or how small the project is we will provide you with a detailed quotation. If required we will take care of the total project, from Council approval to completion. As your extension and renovation specialists we can add to your house that extra space, street appeal and value that you are after!
If it's extra bedrooms, bigger living areas a quiet space for mum or dad, theatre/rumpus room, a study or a makeover of your existing kitchen, bathrooms, laundry, new windows and doors or maybe you are thinking of a new entertaining deck, pergola or alfresco area, at Know-How we have the experience, knowledge and team to help you bring any ideas you have into reality.
We specialise in:
Custom/Architectural renovations and extensions
Renovations/extensions, both small & large
Varied budgets
Duplex and multi-unit developments
First Floor Extensions
Bathrooms
Pools
Kitchens
Decks
And more…
Our 7-Step Process:
Site inspection
Design and relevant applications and approvals
Tendering process
Contracts
Construction
Hand over
Maintenance period
Smith & Sons Turramurra can take care of your complete project no matter how big or small from Architectural Drawings to Restoration; Renovation or Extensions.
NSW 2018 Best Construction Team Award
NSW 2018 Group Franchisee Community Charity Award