Smith & Sons Ryde is your local home renovation specialist. We have more than 15 years experience working in the building industry and have all the qualifications needed!
We can work with you through the entire home renovation process – from developing concepts right through to the construction itself. Always dreamed of a sparkling new bathroom? Or a super modern kitchen? There's no better time than now to get started.
We specialise in:
· Renovations
· Extensions , alterations & additions
· Kitchens
· Bathrooms
· Decks, pergolas & outdoor entertaining areas
· Remedial building works
You name it, we'll do it!
We've hand-picked a team of talented and hard-working local tradespeople, whose knowledge of the prevailing conditions is a real asset. Combine that with a reliable and respectful approach to everything we do and you have a winning combination.
We pride ourselves on getting your job done right the first time and anything less can't be counted as a success.
We'd love to talk to you about how we can make your home renovation dreams a reality, so call us today..










Member of: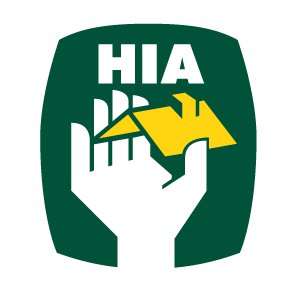 Proud sponsor of: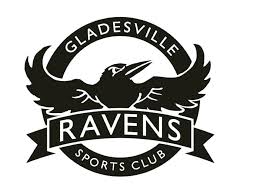 About Us – Smith & Sons Ryde
Peter Beeman, Managing Director, of Smith & Sons Ryde has 15 years experience in the industry. From the very beginning Pete has always had a love and passion for building, becoming "Apprentice of the Year" for 3 out of the 4 years.
Peter and his wife Bree provide quality customer service and pride themselves on building strong long standing customer relationships, which have seen Peter become his clients "only" builder for all their work.
We are committed to delivering excellent service & outstanding results without compromise, to surpass your expectations.
Our Area – Ryde | North Shore
Smith & Sons Ryde is your renovation builder in the Upper North Shore areas of Ryde and Gladesville. Peter Beeman have more than 15 years of experience working in the building industry. He was "Apprentice of the Year" 3 out of the 4 years running. He started his own business in 2008 wanting to offer his clients an incredibly high standard of work combined with outstanding client relationships. Having worked for Smith & Sons previously as a Sub Contractor, Peter's outstanding work won him the 2011 "Renovation of the Year" for Australia.
If you are thinking of renovating in Ryde, there is no better time than now to get your home renovation happening. Having Peter understand the area , we can take your ideas and turn them into reality. We specialise in, Renovations & Extensions, Alterations & Additions, Kitchens, Bathrooms, Decks & Pergolas, Outdoor Entertaining Areas, Remedial Building works… and anything else you can imagine!
Using our simple 3 Step Renovation Process we make the entire renovation process an enjoyable experience for you and your family. We understand that it takes a team of reliable, respectful and skilled people to renovate a home, and being local means that Peter and his team have the connections and best resources available.
Our professional and fully licensed team are passionate about getting your job done right the first time, so you can enjoy all your new home has to offer. So call Peter today on 407 663 844 to start your home renovation with a team that cares.
Living in the Upper North Shore areas has never been more exciting and convenient than it is right now.
What We Do
At Smith & Sons we offer a complete service from the initial design stage to construction. We keep you informed every step of the way, from our first site inspection, providing you with a free quotation through to a fixed price contract.
What we offer with a renovation or extension by Smith & Sons Ryde is the best of yesterday's old time business values such as honesty, integrity and getting the job done right the first time, with the best of today's modern building methods and materials to provide you with a renovation and extension that totally exceeds your expectations!
The Smith & Sons system allows us to track every stage of your project, keeping you informed on construction and time frames. With fantastic alliances to industry leaders we are able to draw upon our partnerships to maximise your budget and offer you the latest products and technologies.
We specialise in:
Custom/Architectural builds
Renovations/extensions, both small & large
Varied budgets
Duplex and multi-unit developments
First Floor Extensions
Bathrooms
Pools
Kitchens
Decks
And more…
Our 7-Step Process:
Site inspection
Design and relevant applications and approvals
Tendering process
Contracts
Construction
Hand over
Maintenance period
We can help you achieve your home improvement dreams without all the hassle and stress!