Office Profile
Smith & Sons Renovations & Extensions Ringwood are your local quality builders, specialising in renovations and extensions of all shapes and sizes.
As professional builders Smith & Sons Ringwood know exactly what it takes to create a successful home renovation or extension. Being locals, we are aware of local council requirements, weather conditions and the surrounding environment to perfectly design and build your home renovation.
With an extensive history in the building industry, Peter and the team at Smith & Sons Ringwood have years worth of experience in renovations and extensions of all types of properties,
This includes:
– Heritage Homes,
– Modern Homes,
– Apartments,
– Units,
– & Investment Properties.
Providing the up most quality is important to us, so we are sure to use qualified, licensed tradespeople who are as reliable and dedicated to quality in building as we are. With this in mind, you can trust Smith & Sons Ringwood to complete your renovation or extension professionally, on time, and to budget!
By using our in depth 3 Step Renovation process, Design, Plan, Construct, we make any project easy and understandable for our clients so that they are also able to relax, and enjoy the experience of creating a new living space.
The Ringwood team currently service the area of Ringwood and surrounding areas such as Nunawading, Mitcham, Donvale, Warrandyte, Park Orchards, Heathmont, Ringwood North, Ringwood East and more!
Specialising in:
– Home Renovations & Extensions,
– Alterations & Additions,
– Kitchens,
– Bathrooms,
– Decks & Pergolas,
– Outdoor Entertaining Areas,
– Remedial Building works,
And anyhting else you could imagine!
If you are looking to begin your renovation and/or extension journey, Peter and his team at Smith & Sons Ringwood are here to take care of the entire process! From concept to completion.
About Us
Smith & Sons are Australia and New Zealand's leading Renovation & Extension company.
We are made up of teams of quality builders, with years of experience and extensive knowledge in the building industry.
We look to provide the upmost quality in all jobs we complete for all our clients, taking their ideas from concept to completion.
Our builders give all families the chancee to compeltely revive and reimagine their home, turning it into the space they have always wanted it to be without the hassle of moving due to outgrowing your current home, or simply being ready for a new home.
From a renovation all the way to a complete home knockdown-rebuild, Smith & Sons have got you covered!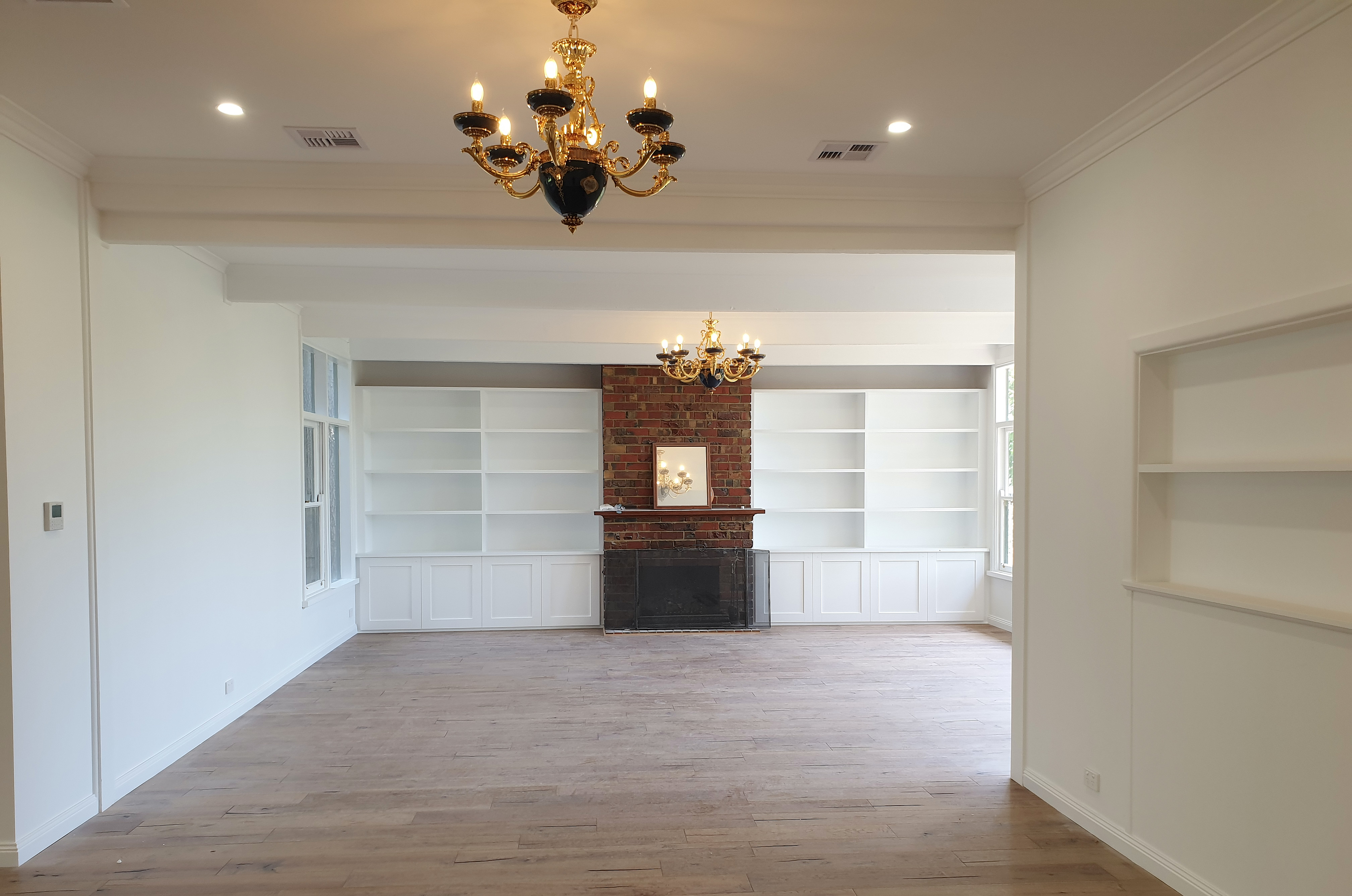 Having worked within the Ringwood area for a number of years, our team know all the ins and outs when it comes to permits, policies and conditions to give you the most hassle free experience possible. Our builders also have extensive knowledge within the building industry and are able to advise and support you along every step of the way.
Our Area
Ringwood is a suburb of Melbourne, known for its stunning park reserve and the Ringwood Lake. The area of Ringwood is rich on residential living, being a relaxed area filled with parks and blocks of land, it is the perfect space for all families.
Being an older area, the demand for home renovations is on the rise.
Our team of builders are located within Ringwood, but we also service the regions surrounding Ringwood, such as Nunawading, Mitcham, Donvale, Park Orchards, Warrandyte and more!
Being locals of the Ringwood area, we are able to work through your project with ease. We have extensive knowledge of all the required processes, procedures and permits you will need, resulting in a stress free renovation process.
What We Do
Looking to give your home a complete makeover?
Let Smith & Sons Ringwood put our experience and expertise to work in your home! We are here to help clients improve their home to suit both their lifestyle and future requirments. We are client focused and commited to providing all clients with personalized service, good communication, and expert design and craftsmanship. Our passionate builders are here to ensure you get through your renovation journey with ease.
We offer a range of renovations and extensions to customise your home to fit your needs.
These are services such as:
– Bathroom Renovations,
– Kitchen Renovations,
– Room Refurbishments,
– Decks & Patios,
– Second Storey Extensions,
– Home Makeovers,
– Unit/ Apartment Renovations,
– Office Renovations/ Fitouts,
– Maintenance Work
And any other type of renovation you require, Smith & Sons Ringwood are here to help turn your ideas into a reality!