Our Area
Smith & Sons Mona Vale – Pittwater is your local building and renovation specialist. We have more than 20 years experience working in the building industry and have all the qualifications needed!
Whatever your home renovations needs, we've got you covered. Our simple 3 step process – design, plan, construct – will give you that beautiful new bathroom or kitchen you've always dreamed of, at an affordable price.
We specialise in:
· Renovations
· Extensions , alterations & additions
· Kitchens
· Bathrooms
· Decks, pergolas & outdoor entertaining areas
· Remedial building works
We do it all!
Employing the highest quality local tradespeople who know the Northern Beaches like only locals can, we take your ideas and turn them into a stunning reality. When you renovate with us the entire experience is an enjoyable one for you and your family.
We're committed to completing your job on time and on budget and to a standard that surpasses your expectations. So call Smith & Sons Mona Vale – Pittwater today to start your home renovation with a team you can trust.











Proud member of: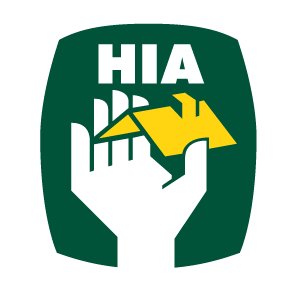 About Us – Smith & Sons Mona Vale – Pittwater
Managing Director Joel Watkinson has over 20 years experience in the building industry. He has worked extensively on the Northern Beaches and understands the importance of creating a functional, comfortable and safe home for you and your family to live in. Joel places a high priority on communication, and always ensures that the clients needs are met.
With a focus on customer satisfaction, Smith & Sons Renovations & Extensions Mona Vale – Pittwater offer the complete package from initial design, onsite consultation through to construction, completion and final inspection. It is a Smith & Sons imperative that we are transparent with all areas of the build and that our clients' feel comfortable with the project from start to finish.
Joel ensures that all projects are completed to the highest quality and nothing is over looked. Joel also expects the same high standards from all his employees, sub-contractors and trades. He prides himself on his ability to build and maintain strong working relationship with all his clients and is always there to help when they're ready to take on their next renovation or extension project.
We are committed to delivering excellent service & outstanding results without compromise, to surpass your expectations
Our Area – Mona Vale & Pittwater
Smith & Sons Mona Vale – Pittwater is your renovation builder in the Mona Vale area. The area is both rugged and beautiful, surrounded by some of the most breath taking beaches and green hillsides. The Northern Beaches landscape can be a challenge to build upon, but with our local experience, we have a great understanding and knowledge on how to build on all types of sites.
Located about 40 kilometres north of the Sydney CBD, the Mona Vale – Pittwater area provides the perfect place to both raise a young family with its fantastic schools, as well as enjoy a well-earned retirement. Mona Vale has a laid back, local feel and it's residents take full advantage of it's abounding natural beauty and plethora of great restaurants, cafes, and social activities. Joel Watkinson has a total of 24 years experience in the construction industry and has 20 solid years building on the Northern Beaches. He had his apprenticeship with Warringah Council and started contracting from 1995-2010. Joel has a naturally great eye for detail and a passion for renovating. Joel's combined local knowledge and experience is what gives him the cutting edge over many other builders.
If you are thinking of renovating in the Mona Vale area, there is no better time than now to get your home renovation happening. Using only quality, local trades with extensive knowledge of the area, we can take your ideas and turn them into reality. We specialise in renovations & extensions, alterations & additions, kitchens, bathrooms, decks & pergolas, outdoor entertaining areas, remedial building works… and anything else you can imagine!
Using our simple 3 Step Renovation Process – 'Design, Plan Construct' – we make the entire renovation process an enjoyable experience for you and your family. We understand that it takes a team of reliable, respectful and skilled people to renovate a home, and being local means that Joel and his team have the connections and best resources available.
Our professional and fully licensed team are passionate about getting your job done right the first time, so you can enjoy all your new home has to offer. So call Joel today on 0411 555 170 to start your home renovation with a team that cares.
What We Do
Smith & Sons Renovations & Extensions Mona Vale – Pittwater are professional renovation builders who help clients improve their home to suit their lifestyle and future requirements, increase the value of their home, and feel safe and relaxed throughout the entire process by providing high quality renovations, from concept to completion – on time and to budget.
The Smith & Sons system allows us to track every stage of your project, keeping you informed on construction and time frames. With fantastic alliances to industry leaders we are able to draw upon our partnerships to maximise your budget and offer you the latest products and technologies.
We specialise in:
Custom/Architectural builds
Renovations/extensions, both small & large
Varied budgets
Duplex and multi-unit developments
First Floor Extensions
Bathrooms
Pools
Kitchens
Decks
And more…
Our 7-Step Process:
Site inspection
Design and relevant applications and approvals
Tendering process
Contracts
Construction
Hand over
Maintenance period
We can help you achieve your home improvement dreams without all the hassle and stress!