Smith & Sons Gold Coast South, led by Andrew Williamson, with more than twenty-eight years of experience in the building industry, has the necessary skills, accreditations and guarantees to Design, Plan and Construct your dream renovation.
Andrew together with his administrative staff, led by Lyn Williamson, and their team of quality, local trades, using extensive knowledge of the Gold Coast region, will take your ideas and turn them into reality.
Smith & Sons Gold Coast South quality builders, specialise in home renovations and extensions, home alterations and additions, granny flats, kitchen transformations, bathroom, ensuite and laundry renovations, decks, patios and pergolas, outdoor entertaining areas, commercial refurbishments, remedial building works… and whatever else you can envisage!
Smith & Sons Gold Coast South understands that it takes a team of successful, sincere & respectful, exceptional people to Design, Plan and Construct a renovation. Being a local means that Andrew & Lyn Williamson and their team have a network of top tier resources available. So, if you're wanting to get your renovation done right the first time, call Andrew & Lyn today on (07) 5525 7494, to start your renovation with a team that cares.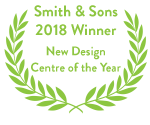 About Us
Smith & Sons Gold Coast South have the experience that counts. Bringing over three generations of building knowledge and experience, passed down from father to son providing a solid foundation and a genuine family environment that is passed on to you, the customer. We fully understand the stress that can be involved with renovating or extending, so our priority is to manage your project for you, from concept to completion – on time and to budget.
The major stress involved with renovating or extending, is the number of different people and organisations involved, we will take of all of this. We are a full service building company that specialise in renovations and extensions, we are registered and licensed builders who will manage your project from concept to completion. We will organise and supervise all aspects of your project, documentation, planning and approval, material selections, resources and all project management to complete your project on time and to budget.
Smith & Sons Gold Coast South are members of the Housing Industry Association (HIA). Our association with the HIA ensures that we are always aware of any changes to building methods, technologies and legislation. Enabling us to deliver the latest design ideas, the best products and materials, as well as any environmental updates, safeguarding our customers' interests at all times.
Our team is fully insured and licensed, complying with the Building Code of Australia and all other applicable Federal and State Legislation, our work always takes into account any Occupational Health and Safety (OH&S) and environmental considerations. Ensuring our customers can enjoy peace of mind knowing Smith & Sons Gold Coast South are reliable, punctual and offer outstanding quality workmanship.
Our Area
'Smith & Sons Renovation and Extension Gold Coast South' serves communities from the coast to the hinterland in one of Australia's liveliest locations. In our area people are living by the beach with river views or on one of the canals, up in the mountains, on acreage, in an apartment complex in the middle of town or in the suburbs in housing estates perfect for raising a family.
What We Do
Smith & Sons Gold Coast South offer a highly regarded team of reliable, skilled people who specialise in renovations and extensions, repairs and alterations. All our team members are professionals and all work carried out is supervised by a Registered and Licensed Builder.
Whether you are looking for a dedicated expert for a renovation project, a building extension or reliable people for any repairs and alterations, we are the proven specialists. We can tackle any renovation project, building extension or repair and alteration.
Smith & Sons Gold Coast South specialise in Concept to Completion – on Time and to Budget;
• Renovations – Partial or Complete
• Extensions – Up and/or Out
• Decks and Patios
• Kitchen, Bathroom and Laundry Renovations
• Repairs and Alterations
• Granny Flats
• Concept Design Service – Our concept design service ensures your project is developed to a budget, there is little point in having plans drawn by an architect or a building designer to then discover that the drawings don't accurately reflect your budget.
Smith & Sons Gold Coast South have handpicked their team so that its customers get the best available service, insuring a quality project, on time and to budget.