Smith & Sons Capalaba are your local builders who specialise in renovations and extensions in Capalaba.
If you are after a winning combination to get your renovation or extension done professionally, on time and to budget- look no further! Smith & Sons Capalaba are your local quality builders who specialise in renovations and extensions in South Brisbane.
Gerald and Jane Cresswell are the owners and operators of Smith & Sons Capalaba. Gerald brings a wealth of building knowledge to his business with over 25 years' experience in the building industry and Jane has a Diploma in Interior Design with also 25 years' experience in the building industry.
Whether you want to renovate part of your home or your entire home, the team at Smith & Sons Capalaba can help!
We service the South Brisbane area including Redlands, Hemmant, Wynnum, Wynnum West, Manly, Manly West, Tingalpa, Wakerley, Thorneside, Birkdale, Wellington Point, Capalaba, Capalaba West, Alexandra Hills, Ormiston, Cleveland, Mackenzie, Burbank, Sheldon, Thornlands, Redland Bay, Mount Cotton and Victoria Point.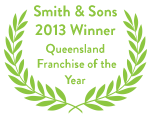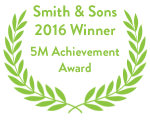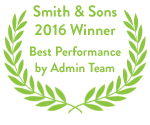 S.E.Q. Renovations Pty Ltd QBCC Licence # 1207849
About Us
Smith & Sons Capalaba are your local renovation and extension specialists for the Capalaba and Redlands area. With Jane based in the Design Centre and Gerald out making sure things happen, they are a brilliant team who ensure that your project exceeds your expectations!
Why choose Smith & Sons Capalaba?
We're a team of renovation and extension professionals.
We take care of it all – from the initial design and planning stage to the construction.
Efficient and reliable service at all times.
Qualified, professional staff who will listen to your needs.
Quality of workmanship.
Project completed on time, to budget, with the end result exceeding your expectations.
So, if you have no idea what you want, some idea of what you want, or a full set of plans already, come and see us today!
Our Area
Capalaba and the surrounding areas of the Redlands is a brilliant place to live. From the beaches to the acreage living, it is an area which caters for a diversity of homes and people. With many acreage homes in the area, there is room to spread out and with its proximity to Brisbane, offers an envious lifestyle.
Having lived in the area for some time, the team from Smith & Sons Capalaba know the local conditions that are pertinent for your renovation to be a success. They also know all relevant council rules that need to be adhered to during design, planning and construction.
To make your renovation an enjoyable experience, call us today!
What We Do
Whether you are renovating to give yourself more space, improve your lifestyle, to make a profit or just because you want to- our team can help!
We can assist with:
Planning and Design
Estimates on Concept Plans
Fixed Price Quotes
Project Management
We do…
Bathroom Renovations
Kitchen Renovations
Room Refurbishments
Decks
Patios
Add a storey
Home Makeovers
Commercial Renovations
Unit / Apartment Renovations
Office Renovations
Office Fit-outs
Insurance Work
Maintenance Work
Raising Homes and everything in between….
From smaller jobs to full home makeovers, Smith & Sons Capalaba are the renovation builders of choice.