James & Gregory Gordon, a father and son building team are set to take on Smith & Sons Caloundra on the beautiful Sunshine Coast, Queensland.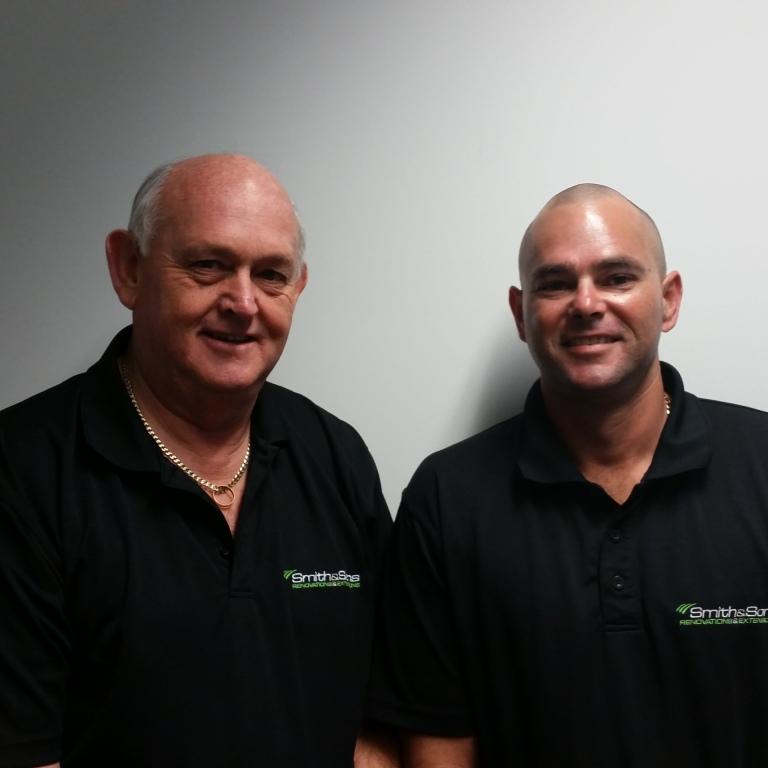 "Both James and I love the vibrant community with extensive opportunities, plus the fantastic beaches", said Greg.
"We have been around the area for around 12 years now and think this is the best time to get involved in a substantial building business".
James is married to Judy, and has three great children, Greg being one of them, who has his own three children as well. James has been involved in the building game for around 40 years now, giving him the experience necessary to do a first class job on any home renovations. Greg has around 16 years experience in the building trade.
Both James and Greg have been involved in general building and construction from small home improvements to house building, through to large commercial and industrial construction.
"What Dad and I both love about the building game is the great satisfaction that clients have in seeing their dreams transformed into reality. Also, further knowing that each project value adds to the economy and is a lasting example of your efforts is a real plus for us", said Greg.
"We have spent a life time in the building industry and created an extensive clientele base. However, we realised that the future of the business would be limited to our individual efforts and to grow and compete in the future markets would require extensive amounts a capital and resources," mentioned Greg.
"To achieve our goals we had to be part of an organisation that has the market share and visual impact in the industry and has solid sales, marketing and management systems. After extensive investigations Smith & Sons model presented the best results to achieve our criteria to fulfil our goals into the future."
"James & Greg are a great fit to our Smith & Son QLD team simply because they have the same core values as Smith & Sons QLD, Integrity, Honesty, Family and Vision," said Queensland Master Franchisee Jeff Thompson.
"Both men are honest with integrity, they both believe and want to be a part of our Vision statement, to be the biggest renovation company in Caloundra, but most importantly they have strong family values so much so that James has decided in the interim to move from the Central Coast of NSW where he has had many years of success in his business to now focus on helping his son Greg do the same in Caloundra where he and his children are now based."